Introducing the latest ovens from J.L.Lennard
Renowned Food equipment supplier JL Lennard is excited to add some new products to their strong portfolio of market leading food equipment brands.
JL Lennard has always been a solution driven company, offering a range of products and systems that give customers significant benefits for efficiencies and cost savings which these new products fit within perfectly.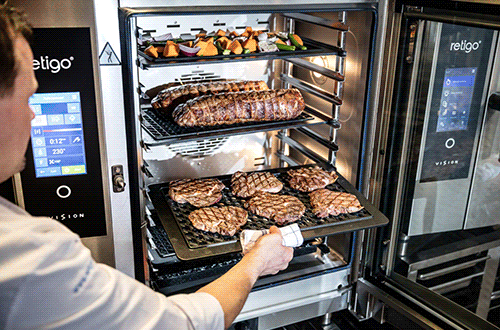 Regito Combi Steam Ovens
JL Lennard are now the Australian and New Zealand distributor for the highly regarded Retigo range of combi steam ovens from the Czech Republic. The Retigo range of ovens offers customers three levels of controller options – so you only need to pay for the control features that you need. The Retigo ovens are not only designed around reliability and performance, but are also heavily driven by minimising running costs and environmental impact through low energy and water consumption – which is great for increasing business profits as well as great for our planet.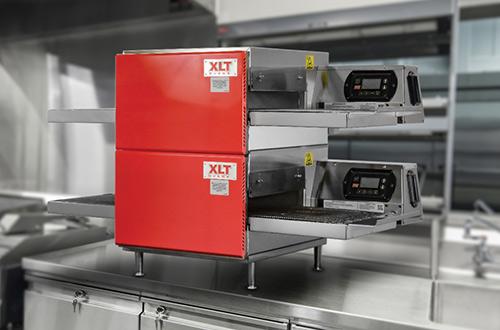 XLT 1620 Countertop Conveyor Oven
JL Lennard has represented the XLT range of conveyor impingement ovens for over 10 years and are now very excited to include a countertop conveyor oven in the XLT range. A major benefit of the new XLT model 1620 countertop design, is that the front door is removable allowing the conveyor to slide out through the front opening leaving an open front cooking chamber which is easily accessible for fast and simple cleaning. The XLT countertop oven is supported by a 2 year parts and labour warranty, while the larger XLT conveyor ovens include a 5 year parts and labour warranty.
Servicing and Support
JL Lennard is a big player in the QSR (Quick Service Restaurant) sector, supplying and servicing equipment for a majority of the leading chains throughout Australia and New Zealand. These chains demand a high level of ongoing service support, which we deliver to all our customers – not just the big chains. This support includes our own service technicians on the road in metro areas (40+ nationally), widespread trained service agent network in regional areas and large spare parts holding.
These new products join the existing portfolio which includes Henny Penny oil and energy saving deep fryers, pressure fryers and heated holding solutions, Taylor soft serve and frozen drink machines, Taylor high performance double sided grills, Frigomat gelato and patisserie production equipment, Pratica high speed ovens, AyrKing breading tables and Somerset dough and pastry handling equipment. 
---
Phone J.L.Lennard on 1800 777 440 to see what solutions we can offer you.
---
21st September 2021