Would your Burger pass the Travel Test?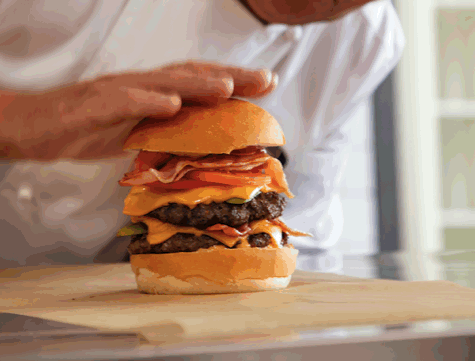 Australia's love of a good burger teamed with the burgeoning demand for meal delivery services has seen a recent boom in home delivered Burgers. But do you ever wonder how well your burgers survive the journey on the back of a bike?
The QBA Bun Blub, brought to you by Goodman Fielder Food Service, is on a mission to preserve the integrity of home delivered Burgers all over the country! We've teamed up with esteemed Chef, Colin Selwood, to bring you The QBA Burger Travel Test. As Executive Chef and Owner of The Cottage restaurant in Scone, Colin is passionate about meat, and burgers are no exception. Using premium ingredients like QBA Milk Buns, Colin shares his tips and tricks on creating a delicious Burger that will survive the Travel Test!
Colin's expert advice includes tips on ingredient selection and preparation, burger construction, wrapping and packaging, to ensure your Burger is good to go – guaranteed!
To find out how you can pass the Burger Travel Test, watch the full video at bunclub.com.au.
10th June 2021