Cobra has tomorrow in its sights…….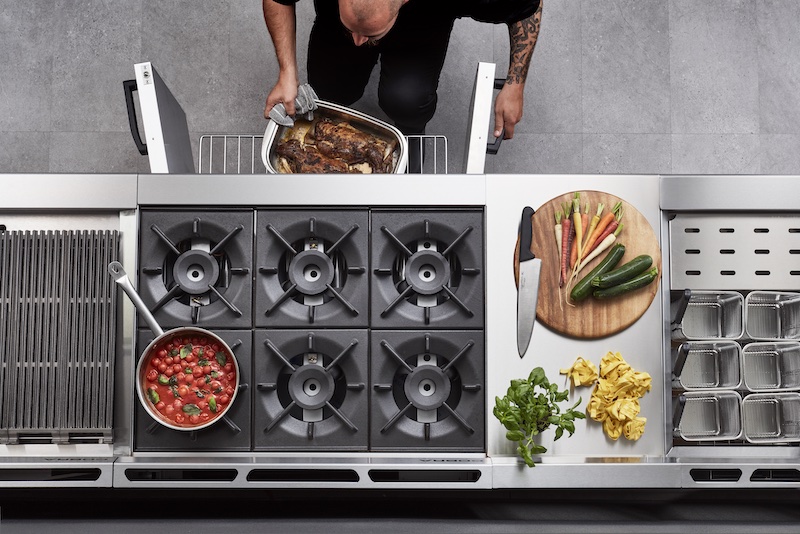 When you hear people say modern, reliable and performance required for today's fast paced kitchen, why not think Cobra!
Effortless, Easy and Everywhere!
Effortless for its robust controls that has a high boil to low simmer position, a safe "push n turn" on/off setting, a powerful 22MJ open burners getting it hot! and a simple two-piece construction for ease of cleaning!
Easy as all units are fully modular. feature sturdy legs at the front and rollers at the rear, that makes positioning and servicing quick and convenient!
Everywhere that requires solid raw power, specific cooking equipment suited to a large range of eateries offering a cuisine flexibility when cooking a diverse menu!
Cobra commercial cooking equipment offers options that inspire creativity, with suggested cooking lineup for:
A la carte restaurants – Why not lead the field by freeing yourself to focus on your brand with a range that delivers on performance without fuss.
Fusion dining – Your style, your way. Helping customers to evolve with core pieces of equipment to design a kitchen that reflects each customers signature style!
Ready to go – Future proof with multi-functional pieces that have a variety of applications providing flexibility for now or in the future should your business model change!
Asian inspired dining – World cuisine, Cobra gives you the tools to experiment with. Offering power, affordability and flexibility to develop a fresh style to stay on the cutting edge of food trends.
Café dining – Maintaining your edge, the competitive café environment demands you the operator to stand out. With Cobra's core reliability and functionality means you can focus on delivering for your customer!  

Best in class!
Power. Durable. Diverse. Modular
Visit our Cobra Website to find more information
---
11th May 2021