Expanding your business community with Bartercard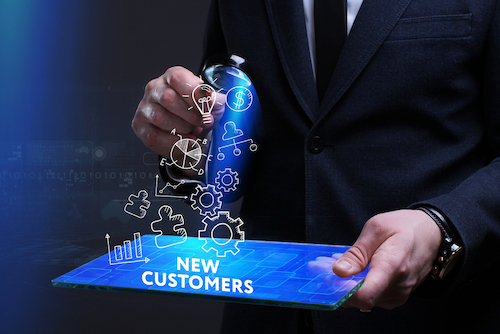 It requires constant effort and expenditure for a business to attract new customers. Businesses are always on the lookout for innovative ways to stay ahead of the game and to be seen by their potential market.
Bartercard offers a proven way to expand your business community and attract new customers by tapping into a unique market of buyers and sellers. For over 30 years, tens of thousands of business members in eight countries have continued to use the Bartercard network to increase their profits, expand their customer base, and offset their cash expenses.
How Bartercard works
Becoming a Bartercard member offers boundless opportunities to expand your business by introducing you to other members who are keen to buy your products and services. Instead of paying with cash, Bartercard members use trade dollars, a digital currency.
For taxation purposes in Australia, one trade dollar is equal to one Australian dollar. The trade dollars earnt through Bartercard members can then be spent with other members to offset many cash expenses within your business.
Trade dollars are a well-recognised and accepted method of payment in Australia and in the countries where Bartercard operates. Members see the huge benefit of accepting trade dollars (on top of their cash business) to increase their customer reach. These new customers allow you to fill your capacity, move stock and offset your cash expenses.
Utilising your excess capacity
No business works at 100% capacity. The remaining capacity is what you are aiming to fill – whether that's appointments in a diary, seats in a restaurant or stock that's sitting on shelves. Your cash business should be covering your fixed overheads e.g., rent, wages electricity and other utility bills.  By accepting Bartercard customers to fill some of that capacity, the only cost to you is your product/replacement cost.

Each time you spend using your trade dollars, you are effectively paying with your excess product or service. Therefore, you buy at a discount based on your profit margin. For example, if it costs you 35c in the dollar to produce your products or services, then for every $100 trade you spend it only costs you $35. So, you are in fact buying at a 65% discount.
Offset your cash expenses
To increase the profit in your business, you need to increase your sales or reduce your cash expenses. Bartercard helps you do both!
Just like cash sales, the trade dollars you earn are deposited electronically and immediately into your Bartercard account. You can then use this additional income to pay for business expenses such as advertising, shop fittings and upgrades, computer programs, even staff incentives such as gift certificates.
With thousands of members locally and globally, you can spend your trade dollars on products and services from almost every industry. You can keep even more cash in your pocket by using your trade dollars for not only business expenses, but also lifestyle purchases such as holidays or save serious cash by investing your trade dollars into real estate.

Receive an advance on your trade dollar sales

Bartercard offers its members an advance on trade dollar sales so you can start spending straight away.  The amount of the advance depends on your type of business as well as your trading and credit history.
This trade dollar advance may provide the boost you need to upgrade equipment, build a new website, or invest in professional marketing services to attract more customers.
Bartercard guarantees extra sales

With such a large network of members, Bartercard can safely guarantee to bring you extra business. On average you can expect a 10% increase in customers through Bartercard, but it does not stop there. Look after your Bartercard members and they will bring you cash-paying customers through word-of-mouth recommendations.
---
Bartercard.com.au
1300 BARTER
6th May 2021