Pineapple belongs in burgers!
The delicious Riviana Burger Sliced Pineapple is available through all good foodservice distributors. It has been designed specifically for burgers, so that it fits and is seen. 
Riviana's new Burger Sliced Pineapple boasts wider, thinner slices.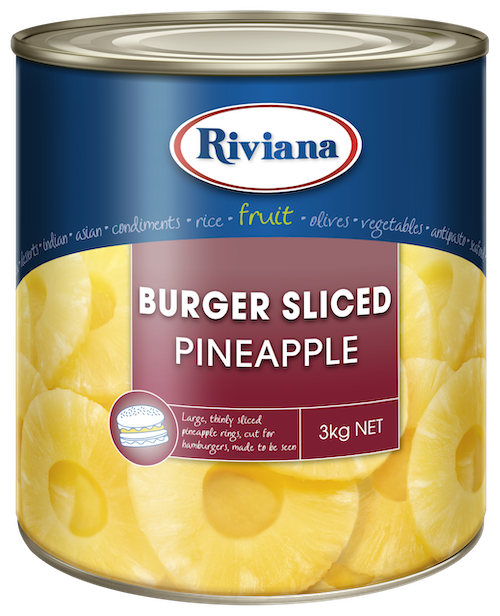 Contact Riviana Customer Service on Free Call 1800 748 426 for more information.
15th April 2021