Understand the Benefits of POS Equipment Finance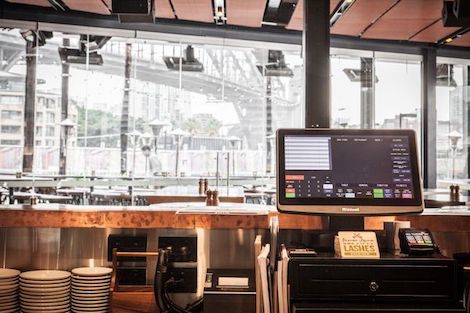 Setting up a retail outlet or hospitality venue, such as a bakery, café or bar, is a daunting exercise. The fit-out, including furniture, counters and cooking equipment, not to mention the stock you'll need to operate, all add up to a considerable investment on the part of the business owner. With that in mind, it is understandable that your point of sale system is sometimes one of the last things to be thought about.
Therefore, in an effort to assist hospitality and food retail venues with their point of sale requirements, Uniwell POS Australia has formed a partnership with experienced finance brokers iLease Equipment Funding.
Why Consider Financing a POS Upgrade?
Renting your point of sale equipment offers tangible benefits:
First and foremost, it aids cash flow – one of the key constraints on small to medium businesses. Your capital is not tied up in purchasing equipment, but can be used to improve your venue in other ways.
There are also considerable tax advantages, with the monthly payment able to be written off as a business expense, similar to your rent, or phone and electricity bills.
Additionally, at the end of the finance period, it is typically an inexpensive option to purchase the system outright, or even better, roll over to a newer, more up-to-date solution for the same or similar monthly outlay.
If you are looking to acquire a POS solution that can improve your business efficiency and profitability, contact Uniwell POS Australia and let us help you to access one of the best POS systems available without breaking the bank.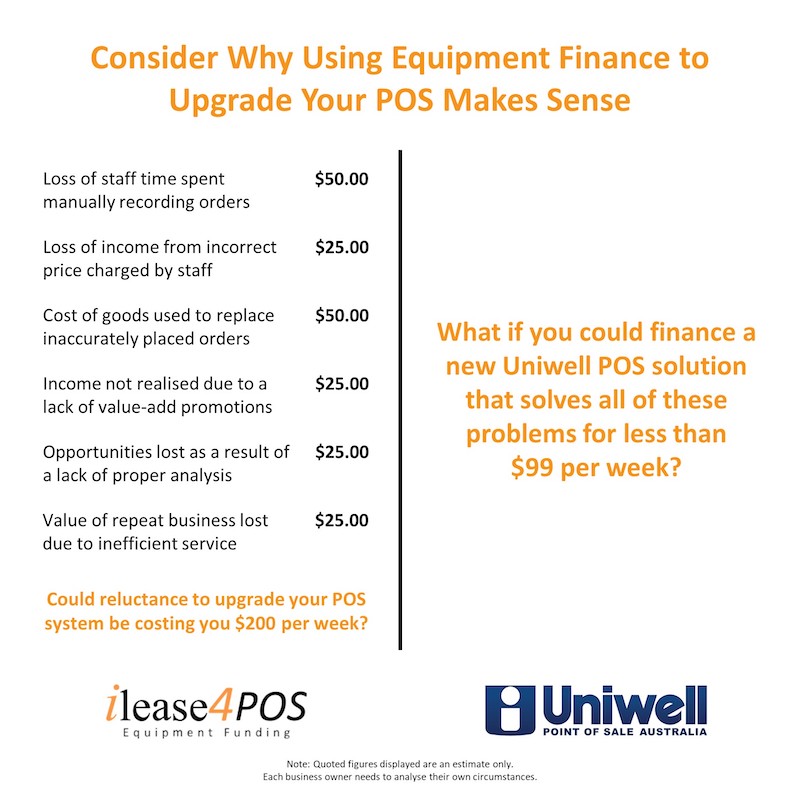 11th March 2021