Carrot Cake with Cream cheese icing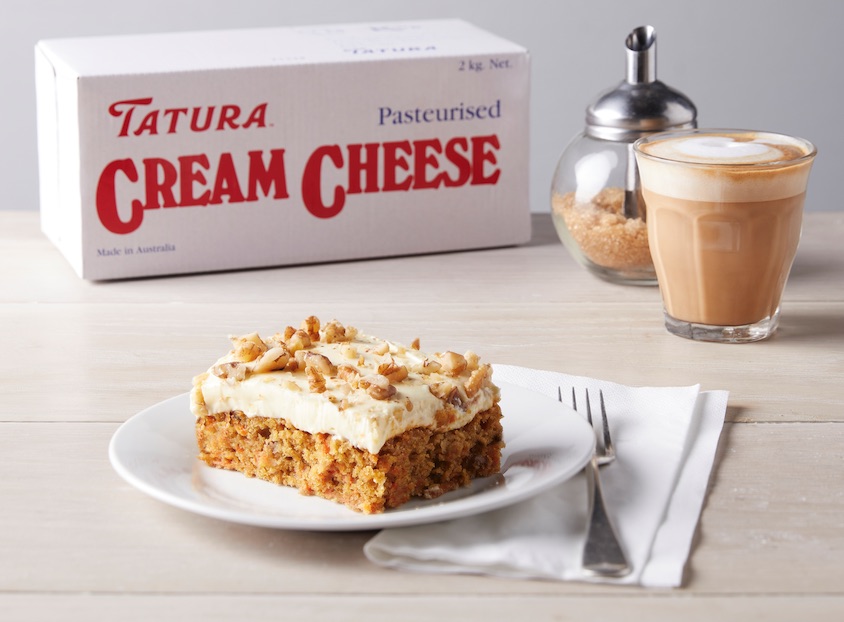 Delectable carrot cake with a generous amount of Tatura Cream cheese icing, making it the perfect addition to your cafes or bakeries.
Serves 10
Prep Time 20 mins
Cook Time 50 mins
3 eggs
3/4 brown sugar
1 cup Peanut Oil
1 1/2 cup self-raising flour
3/4 cup walnuts, roughly chopped
3 cup carrot, grated
11/2  teaspoon mixed spice
11/2 teaspoon cinnamon
Cream cheese icing
375g Tatura Cream Cheese, softened
150g Tatura Butter, softened
75g pure icing sugar, sifted
11/2 teaspoon vanilla
4 tablespoon walnuts to garnish (optional)
Preheat oven to 200°C/180°C fan forced. Grease and line a 30cm x 20cm tin grease proof paper.
Beat the eggs and sugar together in a large bowl with an electric mixer until pale. Gradually add the oil. Stir through the flour, walnuts, grated carrot, mixed spice and cinnamon, being careful not to over mix. Pour into prepared tin and bake for 40 minutes or until a skewer comes out clean. Let cool completely before icing.
To make the cream cheese icing, combine all the ingredients in the bowl of an electric mixer and beat on medium speed for 10 minutes until soft and fluffy.
Spread the cooled cake with the icing and garnish with chopped walnuts.
TIP: The butter and cream cheese must both be completely soft to prevent tiny lumps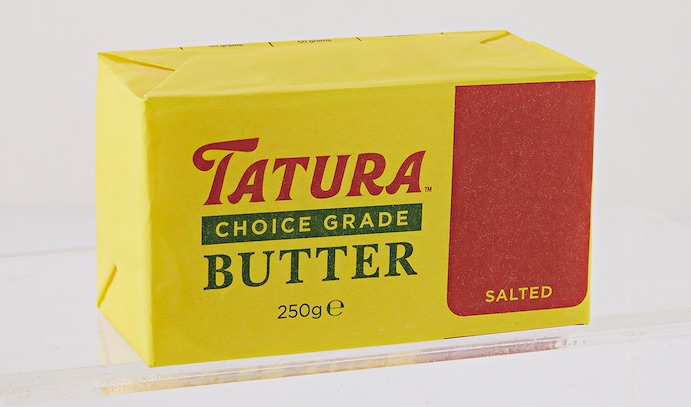 9th March 2021