CHEFTOP & BAKERTOP MIND.Maps™ PLUS interface
Easy. Comprehensive. Intelligent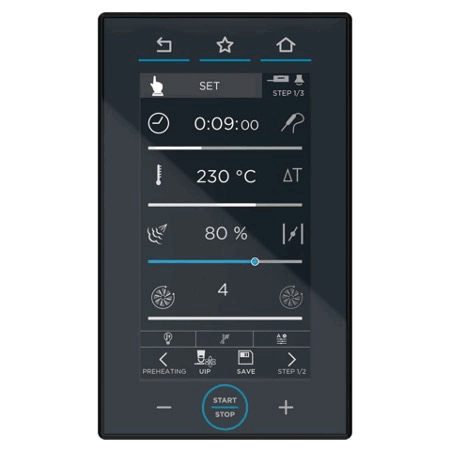 The MIND.Maps™PLUS interface.
Manual and MIND.Maps™ programming, fully-automated cooking and baking processes, 384 programs memory, MULTI.Time and MISE.EN.PLACE programming to manage 10 concurrent cooking processes, simplified READY.COOK programming.
SET

Cooking program settings
Set any cooking process in a clear and intuitive way for each of the 9 available cooking steps: set cooking time or core probe, constant cooking temperature or Delta T, percentage of humidity or extraction intensity and finally one of the 4 speeds of continuous or pulsed air flows. Limitless creativity.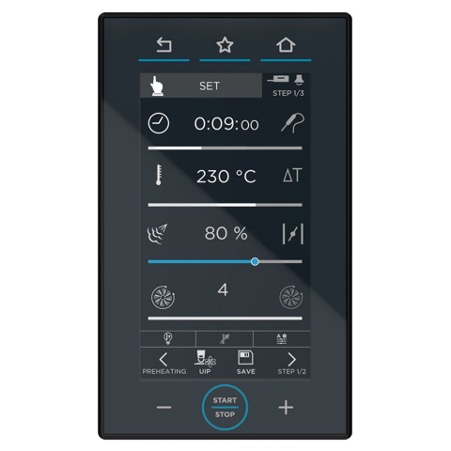 PROGRAMS

380 Programs Memory
All your creations are unique and repeatable thanks to the personal library that allows you to store and organize your cooking programs. With your CHEFTOP MIND.Maps™ PLUS, you can store up to 380 programs and organize them in 16 different groups. It will become the reference point of your kitchen.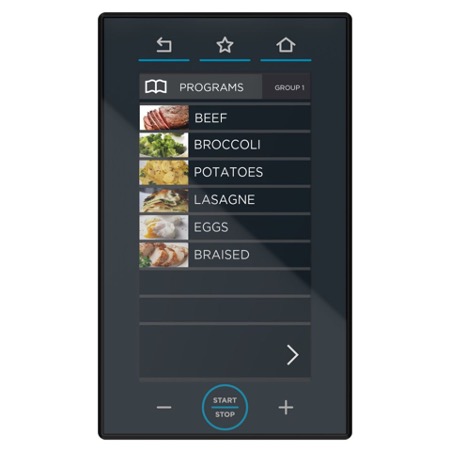 MIND.Maps™

Do not set a cooking process, draw it.
Add your touch of brilliance. MIND.Maps ™ visual language allows you to draw even the most elaborate cooking with a few hand gestures on the display. Design your most complex cooking processes with maximum creative freedom with the CHEFTOP MIND.Maps™ U Pen and repeat them whenever you want. You imagine, the oven executes.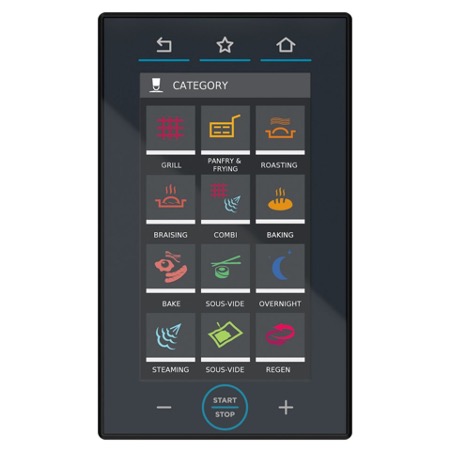 CHEFUNOX

Choose what you want to cook, the type of cooking and the result you want. Start. Nothing else.
Trust your CHEFTOP MIND.Maps™ oven and let him set the cooking parameters for you. Select the type of cooking, the food you want to cook and the degree of cooking you want. Your CHEFTOP MIND.Maps™ PLUS oven will take care of the rest.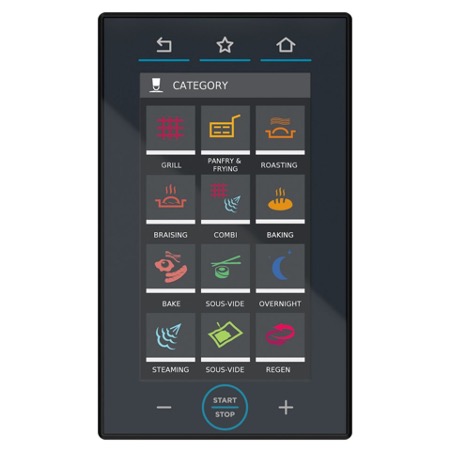 MULTI.Time

Up to 10 simultaneous cooking. Everything under control.
Service at rush hour means pressure, heat and tension. The need to manage everything in the shortest possible time. Ordered and organized. Manage up to 10 cooking at the same time with the MULTI.Time function and have the maximum control with a quick glance.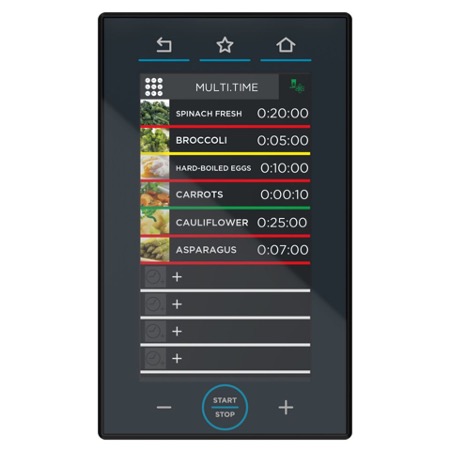 MISE.EN.PLACE

Beyond Kitchen organization
With MISE.EN.PLACE your CHEFTOP MIND.Maps™ PLUS oven acquires even more value and intelligence: it suggests the correct order and timing for inserting trays inside the cooking chamber to have all the meals ready at the same time moment. Being punctual has never been so simple.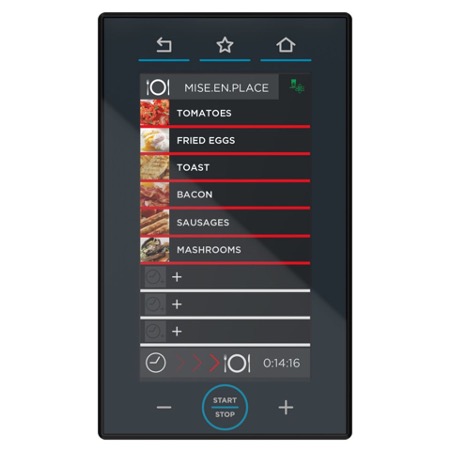 18th March 2021