Turbofan Convection Ovens - Durability is in the DNA!
The Turbofan convection ovens have been designed for ease of use, application and future-proof durability. 
The tray spacing design is for greater product versatility, whether it be cooking that decadent chocolate cake or that juicy prime rib, consistency is in the Turbofan's DNA!
The full range of convection ovens covers the most comprehensive sectors within the hospitality market. Introducing models from the 20 Series, 30 Series convection ovens as they offer flexibility whether for a café, kiosk, takeaway, restaurant, hotel, bakery, catering, canteen, banqueting or a Quick Service Restaurant.
The heart of the Turbofan oven is the high performance of its bi-directional reversing fan system, achieving the best even cooking and baking results. The impervious porcelain black enamel chamber is easy to clean, also holds the heat as the oven cooks product faster.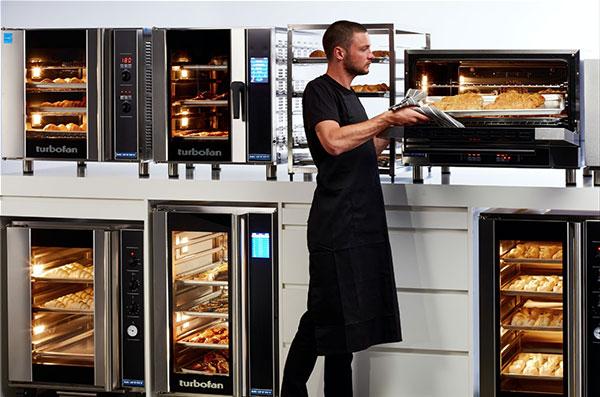 An essential safety feature is the smart door intelligent design. It features a Safe-Touch vented door, cool to touch outer glass panel on all ovens. It also has a unique easy clean glass system allowing the operator to complete a quick wipe down, thus is perfect for front of house cooking.
All single ovens can be positioned on countertops, or a dedicated Turbofan stainless steel stands, thus accommodating the kitchen space ergonomics. The Turbofan range of convection ovens can save space in the same footprint – and the capacity to increase productivity due to the ability to double stack all ovens.
Kitchens now have even more choice, offering a manual, digital or the one touch control panel interface across all models, giving you the user control.
Choose how you would like to use your Turbofan oven and take control!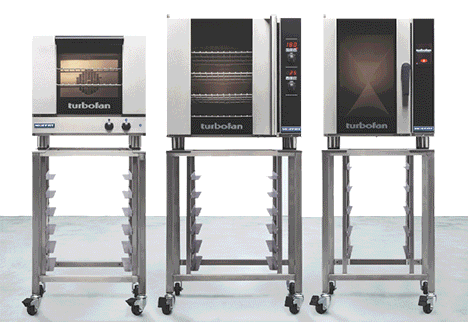 Visit our Turbofan Website to find more information
---
18th February 2021