Score a $50 gift card just by stocking up on ZoOSh for Summer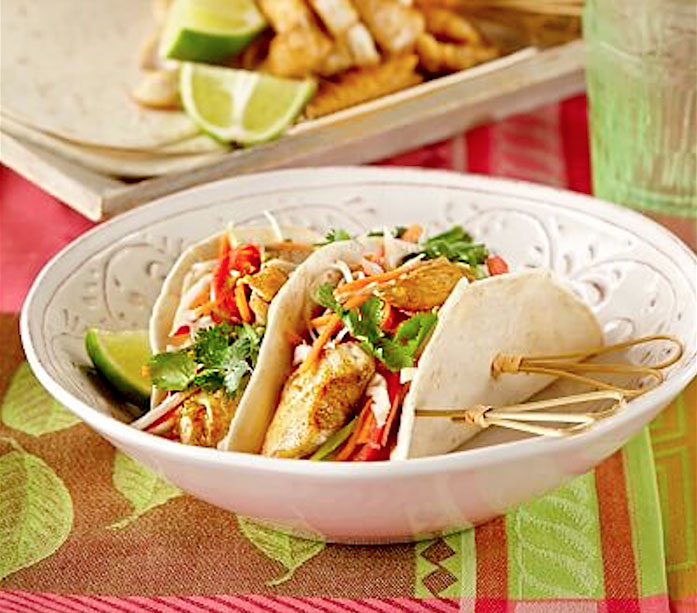 We're counting down the days until Summer is here, and we bet you are too (especially the Victorians!)
ZoOSh has an extensive ranch of dressings and condiments that can jazz up any menu. If you're looking for new and exciting dishes, simply head over to BegaFoodservice.com.au for some inspiration. 
But for now, ZoOSh up your menu with this delicious twist on tacos and score yourself a $50 gift card in the process of creating some mouth-watering dishes.
Recipe: Mini Fish Tacos with Rainbow Slaw
---
PREP:15 MIN  |   COOK:10 MIN   |   YIELDS: 4 SERVINGS
---
Ingredients



3 cups finely shredded green cabbage

1 carrot, cut into julienne strips

2 spring onions, thinly sliced

1 red capsicum, thinly sliced

½ cup ZoOSh Coleslaw Dressing

750g flathead fillets, skinned

1 tablespoon cumin

⅓ cup oil

12 mini flour tortillas, warmed

½ cup coriander leaves, for serving


Directions
COMBINE the cabbage, carrot, spring onion, capsicum and dressing in a large bowl and refrigerate for 30 minutes.


CUT the fish into bite-sized pieces and toss gently in a bowl with cumin, oil and lime rind to coat well. Refrigerate for 20 minutes.


COOK the fish on a BBQ or char grill pan until just cooked through.


ASSEMBLE the tortillas with slaw, fish and sprinkle with coriander. Serve with lime wedges.


HANDY TIP: Use prawns or chicken instead of fish, if desired.

---
See more recipes from Bega Foodservice
5th November 2020