Summer, salad and your chance to grab a $50 Gift Card with ZoOSh
Nothing screams Summer more than fresh salad, whether that be on the side or as a main meal!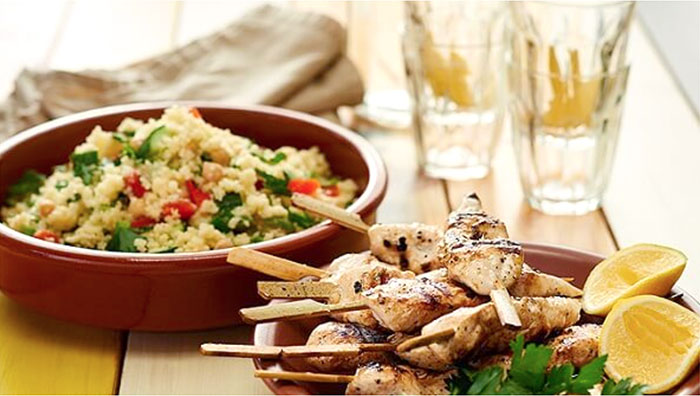 ZoOSh has you covered from coleslaw and balsamic dressings through to a range of mayonnaises and they have a promotion running at the moment! 
---
Summer Couscous Salad with Chicken Skewers
---
COOK:  30 MIN   |   YIELDS:  10 SERVINGS
Ingredients
460g couscous

30 chicken skewers

250mL ZoOSh Italian Dressing

1 small green capsicum, diced

1 small red capsicum, diced

1 lebanese cucumber, diced

1x 310g chickpeas, drained can and rinsed

80g (½ cup) chopped green olives

½ cup mint leaves, chopped

½ cup continental parsley, chopped

300mL ZoOSh Italian Dressing, extra

Directions
COOK couscous, cover and stand for 10 minutes. Fluff the grains with a fork and cool.


MARINATE the chicken skewers in ZoOSh Italian Dressing for 30-45 minutes. Remove skewers from the marinade and grill skewers for 4 minutes on each side or until cooked through. Keep warm. (discard the marinade)


COMBINE remaining ingredients with the couscous, mix well. Spoon the salad onto serving plates and top with chicken skewers. Serve immediately.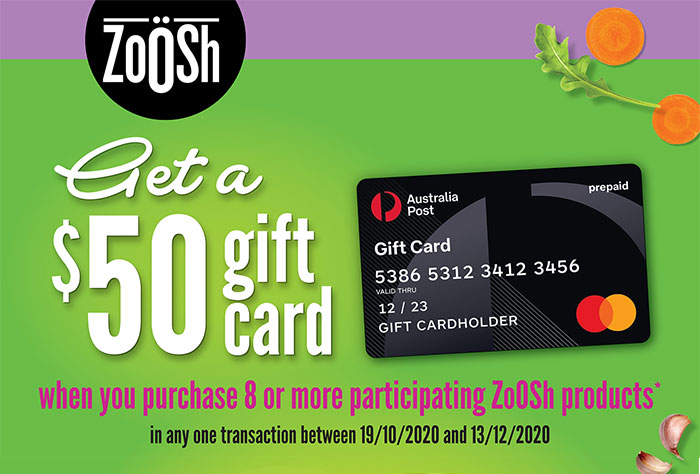 27th October 2020