Traditional Lebanese Baklava - add some middle eastern spice to your menu
Add some middle eastern spice to your menu with this traditional Lebanese Baklava recipe!
It is quick and easy to make using Pampas Filo Pastry and is perfect for cafes and caterers looking to diversify their dessert offering.
Ingredients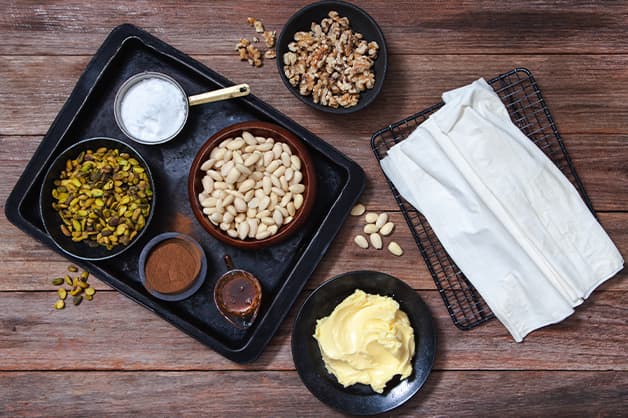 | Amount | Measure | Name |
| --- | --- | --- |
| 500 | g | Pampas Filo Pastry |
| 220 | g | CSR Caster Sugar |
| 1 | each | Gold'n Canola Oil Spray |
| 375 | g | Walnuts |
| 200 | g | Blanched Almond |
| 200 | g | Pistachio |
| 5 | g | Cinnamon |
| 250 | g | Butter (Melted) |
| 120 | g | Honey |
| 30 | g | Water |
Method
Step 1: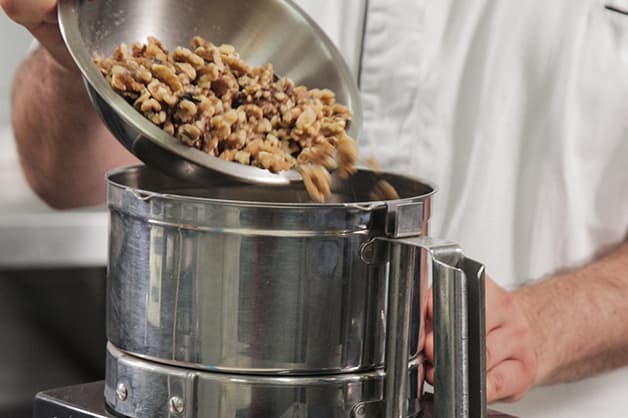 In a food processor add the walnuts, almonds and pistachios and blend it until a crushed nuts paste has formed. Don't crush the nuts too much because you want it to have some texture within the baklava.
Step 2: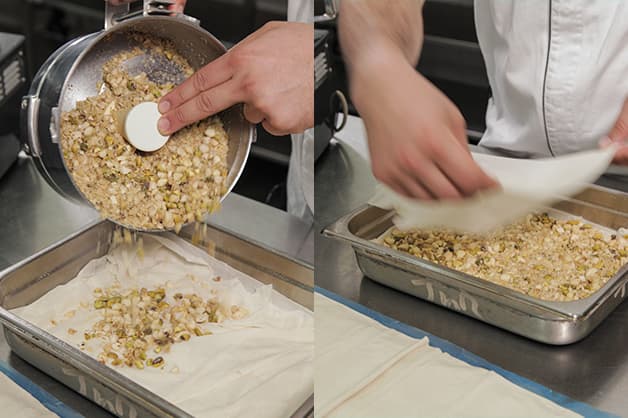 Place some baking paper down on a tray approximately 25cm x 36cm and coat it with a layer of Gold'n Canola Oil Spray. Then, start adding layers of Pampas Filo Pastry. Place about six to 10 layers down – the idea of this is to build a base thick enough to hold the nuts.

Step 3: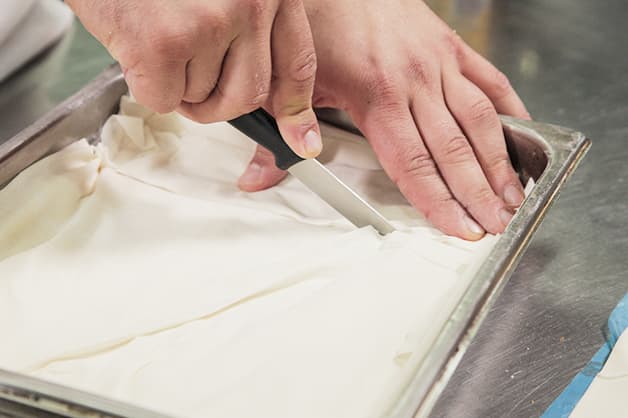 Pour the crushed nuts on the base layer, you want a nice thick layer to ensure there is some texture throughout the dessert. Next start to add more layers of Pampas Filo Pastry so it is about 20 to 30 pieces high. Slice the dessert using a sharp knife; make sure you get through all of the layers and right down to the bottom to make it easier to get out of the tray.
Step 4: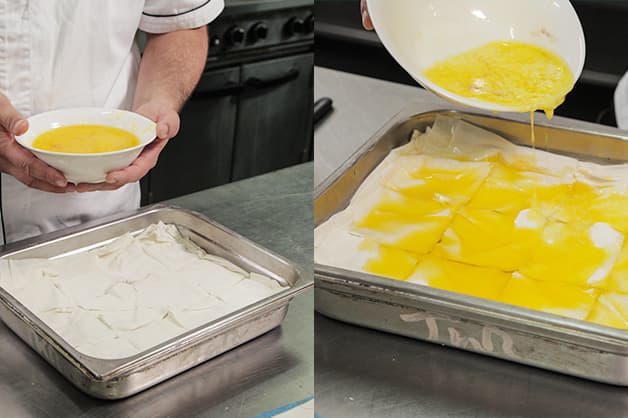 Traditionally, when making baklava butter is brushed on the pastry throughout every layer, though for a quicker option, melt the butter and pour it over the baklava. Place the dessert in a preheated oven at 160 degrees celsius for about 45 minutes or until golden brown.
Step 5: 

While the baklava is in the oven, place a pot on the stove and melt the CSR Caster Sugar, honey, water and cinnamon to make the rich syrup. Cook the mixture until it reaches approximately 125 degrees celsius. 
Step 6: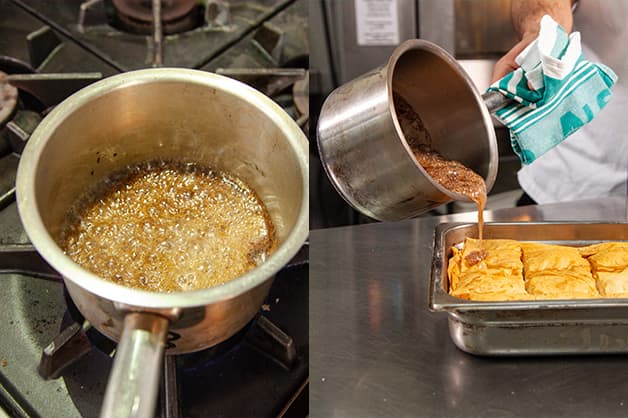 Once the baklava is ready, pour the syrup over-the-top. Make sure you do this while it is still hot as this will allow the syrup to be absorbed and this will not make the pastry soggy. Coat the top with some pistachios.
Want more?
Looking to get creative with your dessert offering? Be sure to check out the Desserts Of Asia article for more international inspiration.
20th October 2020