The pros & cons for every type of menu right now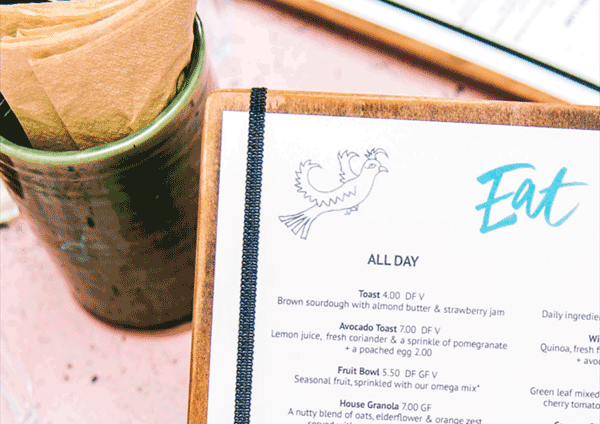 We know of many venues trading just to break even – abandoning their usual offerings and adopting new menus aimed purely at paying staff and surviving. There are several types of menus restaurant and cafés can adopt – each with their own set of positives and negatives. We've explored each menu type and what it might mean for your venue.
---
A la carte
---
Pre-pandemic, a la carte menus were most common around the country and continue to be a popular choice of menu. Many venues continue to offer their 'old favourites' to entice customers back in the door and some are serving a limited menu with a handful of choices.
Pros: A limited a la carte menu means saving money on ingredients and staff needed to cook. It also allows for customers to decide what they are eating, based on their desire on the day…
Cons: It leaves the venue vulnerable to customers ordering the bare minimum whilst taking up valuable dining space. You may have to order more ingredients, to ensure the entire menu is covered. Pouch Packs are ideal for those looking to free up food storage space and make prep work a breeze.
Govt advice: If you are going with an a la carte menu, ordering from the table should be encouraged, where possible, to limit counter or kiosk ordering.
---
Set Menu
---
Many restaurants that have reopened are offering a condensed set menu with specific seating times to maximise turnover while social distancing rules apply. Everyone in the venue essentially eats the same thing, and this is explained at the time of booking.
Pros: Most set menus have a fixed price for food, so you don't get someone taking over a table to order a bowl of fries. A limited menu also means lesser list of ingredients to order and prep, making life a little easier for the cook.
Cons: If you eliminate walk-ins, you miss the out on a portion of the market. You also limit groups that plan to spend large on drinks but don't have the appetite for a full-course meal.
Govt advice: Having set seatings is recommended so that there is minimal overlap between different groups. If businesses choose to impose a time limit on bookings, this should be kept to less than two hours, particularly if there is more than one group sharing the same space.
---
Ticketed Meals
---
This is the next 'step up' from a set menu aimed at reducing no-shows. Guests must prepay for their restaurant experience at the time of booking. This can be done in two ways – based on a set menu as above (ie: they pay $85 a head for 8 courses) or a prepayment to be spent any way they like when they dine (ie: $50 per head they can spend a la carte).
Pros: Reduces no-shows dramatically – large bookings not showing up is potentially business-ending stuff at the moment. Allows restaurants to plan rosters and food orders accordingly, to keep costs low. This can also mean restaurants can ensure they have the minimum booking required to break even.
Cons: Probably reserved to more premium options where the experience is desired just as much as the food but again, the price up front can dissuade diners from booking in the first place.
Govt advice: Regardless of which menu style you choose, the physical menus themselves should be either laminated and sanitised after each use or single-use paper menus. General non-contact signage can also be used to display your menus.
---
Takeaway
---
Pretty self-explanatory really and something many Australian venues are very familiar with now (even if they were exclusively dine-in before).
Pros: With fewer staff on hand a smaller takeaway menu can be much simpler to manage. Many dine-in restaurants have discovered a whole new market of takeaway diners and are planning to keep their takeaway menu when things return to 'normal'.
Cons: If you are a venue that relies heavily on your dine in culture, this can be lost in the takeaway experience and may tarnish your reputation when dining reopens fully. Also, food is best eaten fresh and takeaway menus need serious work to ensure the food you put into the box is equally as good when taken out at the other end. Check out our online recipes for some great ideas for takeaway.
Although it is a tough time for the moment, it can also be used as a time to revise your practice.
What have you been doing the past few years that might need another look? What kind of experience do you want to create for your customer in 12 months' time? While the pandemic has been a horrible experience for the industry, it presents an opportunity to explore new ideas and initiatives. Perhaps you'll change your menu and never look back? Have you changed it already? We'd love to share your experience on our Facebook page, so flick us a message if you've got something to say about menus (or anything foodservice for that matter!).
27th August 2020