Wega Urban - Keeping you up to speed
Modern lines, cutting edge technology, the ability to adapt to any need.
These are the characteristics of Urban, the latest creation from Wega, inspired by our designers and now a reality thanks to the efforts of our R&D team. Professionals who have skilfully interpreted the demands of a constantly evolving market, based on an ongoing dialogue with selected baristas from across the world.
The result is a machine with a distinctive, "urban" story inspired by urban design. In keeping with the movement's philosophy, Urban aspires to a systematic, multidisciplinary approach to design in which attention to aesthetics does not detract from functionality and sustainability. Urban not only adapts to its setting, it enhances it and makes it more efficient thanks to its own unique style.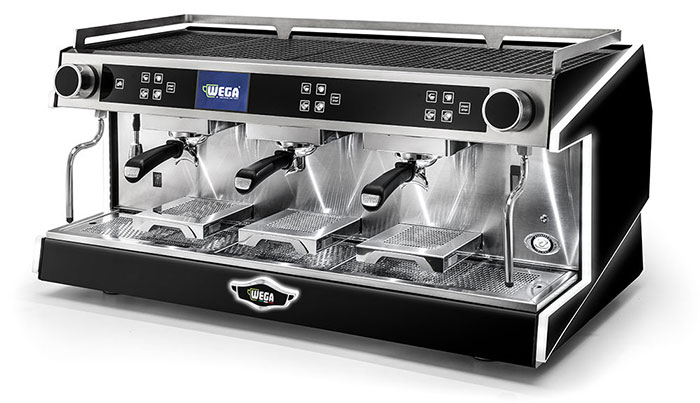 ---

Urban knows a barista needs all the help they can get!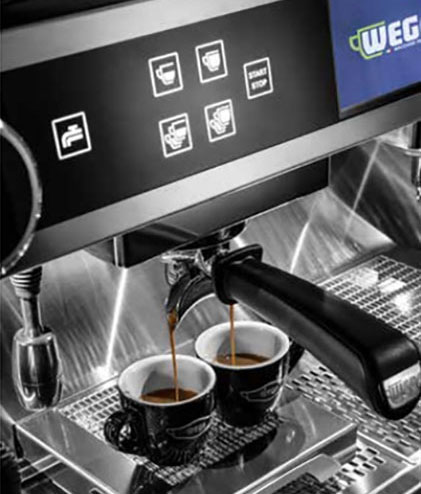 WEGA POWER REGULATION
Technology that allows the attainment of maximum brewing extraction from the coffee, thanks to an accurate monitoring of the water temperature, within 0,1°C. The above allows for an accurate temperature diagnosis in real time, by thermo regulators with a high PWM (power with modulation) resolution. Essentially, the regulation of the power supply, based on the water temperature.
WEGA POWER STEAM
The supply of steam for foaming milk, with drier characteristics, and a lower percentage of condensation, allows for a higher compactness and yield of the micro foam. This is achieved by an innovative system on the inside of the boiler which enhances the dryness of the steam leaving the boiler, and onwards to the steam wand.
WEGA POWER BOOST
This technology allows the operator to set the boost function for intense work periods during the day, and where additional power is required, for coffee brewing, hot water supply, and steam output, enhancing and maintaining the stability of the machine.
---
Find out more about the WEGA Urban
---
28th July 2020