[Video] Rich and Fudgey Chocolate Peanut Butter Brownie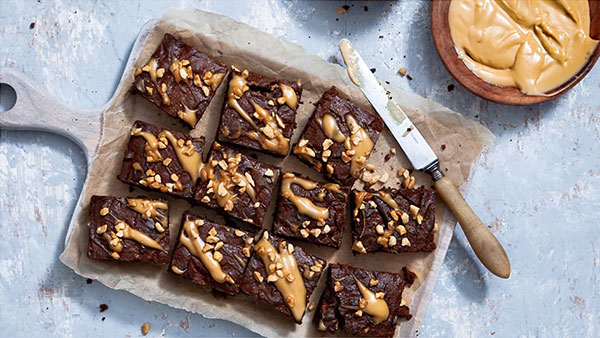 Want a rich, fudgey chocolate peanut butter brownie recipe to add to your cafe menu or to your dessert offering? Chef Adam has shared this famous Peanut Butter Brownie recipe - and it's quick, simple and delicious!
---
Ingredients
(Makes 10)
---
---
Method
---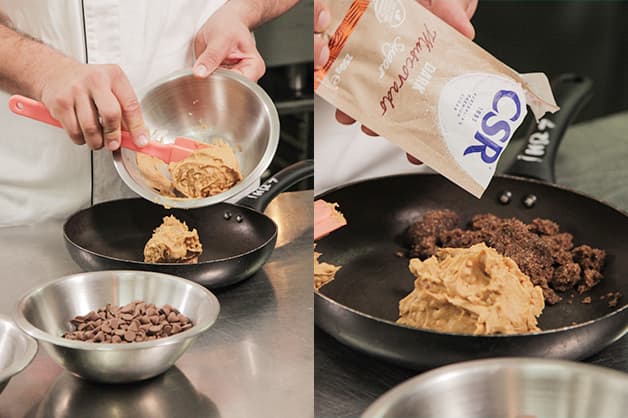 Step 1:
To begin the peanut butter brownie recipe, whisk together Crunchy Peanut Butter, CSR Muscovado Sugar, dark chocolate chips and Goodman Fielder Ingredients Cake Margarine in a pan on a low heat once it forms a fudge mixture. Once the mixture has melted, remove it from the heat and allow to cool until it reaches about 50 degrees celsius.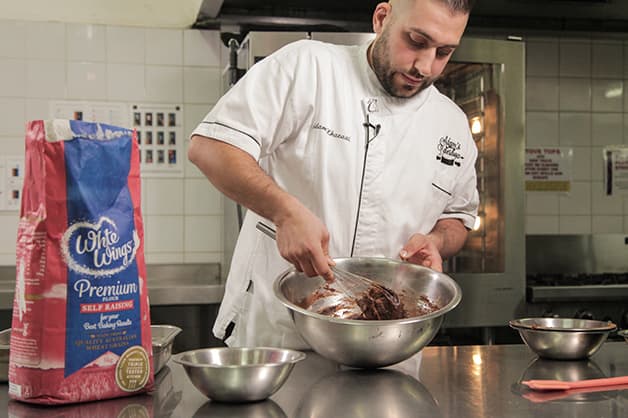 Step 2:
Once the mixture cools, add one egg at a time and mix. It is important to ensure the mixture has cooled otherwise the eggs will curdle. Once complete, add the salt, White Wings Self Rising Flour and cocoa powder. Mix together to ensure there are no lumps.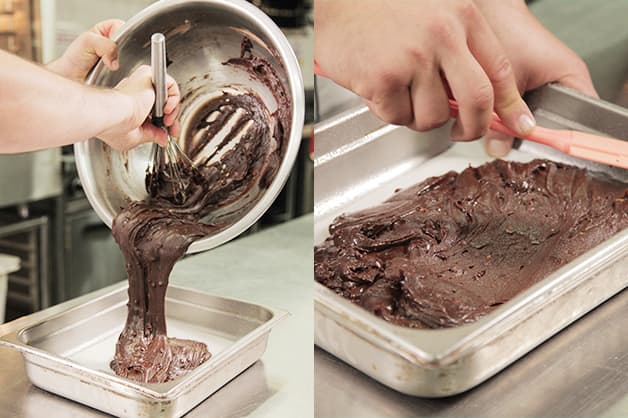 Step 3:
Grease a baking tray with Gold'n Canola Spray Oil and pour the mix in. Using a spatula, smooth out the mixture – this will ensure it cooks evenly. Place in a preheated oven at 180 degrees celsius for 20 to 25 minutes.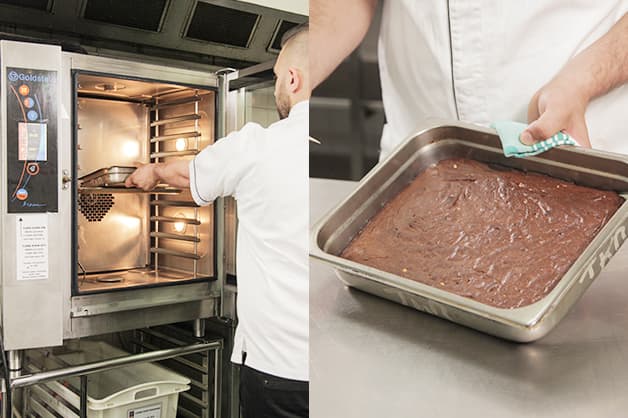 Step 4:
While the brownie is in the oven, melt down the Smooth Peanut Butter in a microwave or on the stove.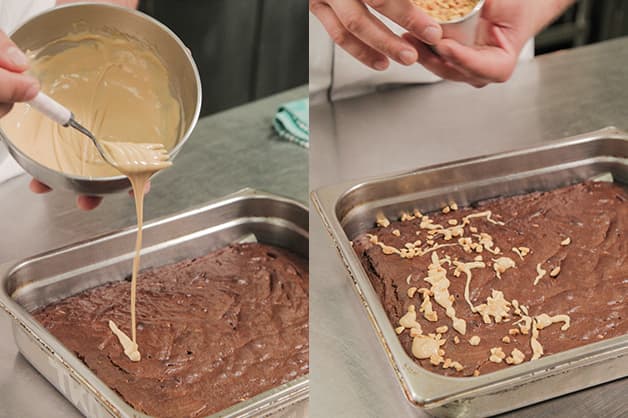 Step 5:
Once the peanut butter brownie has cooled for 10 minutes, garnish with a drizzle of the melted Peanut Butter and a sprinkle of crushed peanuts. Portion and serve.
---
Video
---
---
See more recipes from Goodman Fielder Food Service
---
21st July 2020