Miele's commitment to the future of our planet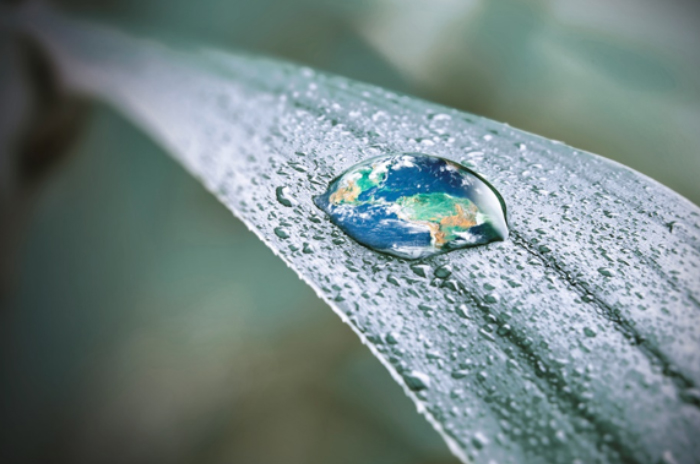 Sustainability and eco conscious practices are becoming more popular in today's society as we become more aware of our purchase decisions and the impacts that they have on our environment.
As an independently family-owned company since its establishment in 1899, Miele has long been committed to its owners, employees, customers, distributors, suppliers, society and the environment.

Although 'sustainability' as we know it now was not a key priority for many in the 1800's, our commitment to our guiding principle 'Immer Besser – Forever Better' means the concept of sustainability has always been inherent in every single aspect of our appliances – which are truly built to last.
Today, we have a specific sustainability strategy based on these values of integrity, a sense of responsibility towards people and the environment, quality and creating long-term value.
Discover some of the ways we focus on sustainability and how we are working to continue to grow this area of the business on a daily basis.   
Waste, packaging and beyond 
When it comes to sustainability, one of the questions we are often asked is – How are you minimising waste? Many Miele products are made predominantly from metal, particularly our washing machines, where 90% of the product is made up of metals and other recyclable raw materials. Across all of our range of appliances, future recyclability is also taken into account from the earliest product development stages. Wherever possible, we aim to reuse materials in an effort to avoid additional waste and if that is not possible, we recycle the material with a local metal recycling organisation.
For every product, we also take into consideration how they will be protected during transportation. To keep your new appliances safe while in transit, we primarily use cardboard, wood and an expanded polystyrene, made from 98% air, all of which are recyclable. 
Once packaged up, your Miele appliances, production materials and replacement parts are shipped regularly to more than 100 different countries across the globe.
Given the effects travel can have on the environment, we have set the target of minimising our impacts of transportation on the environment as much as possible. This means that 84% of goods are shipped via sea freight across the globe, 12% by road, 3% by rail and less than 1% by air!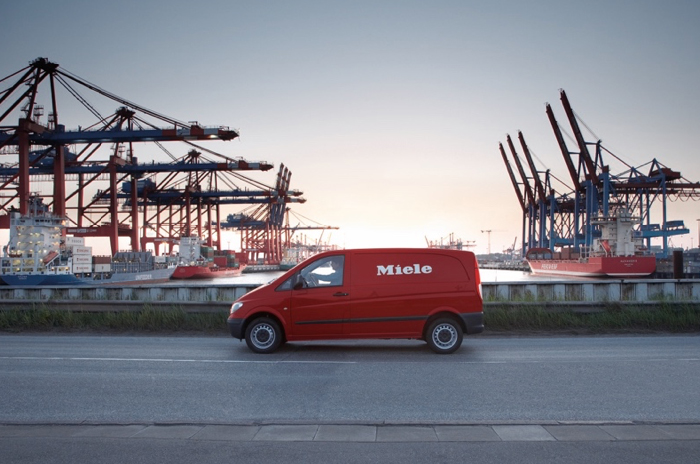 Water and energy consumption
We know how important energy and water efficient appliances are for your business and we pride ourselves on making sure we deliver nothing but the best.
During the development phase of new products, we make sure to take a well-rounded approach, in order to minimise the consumption of energy, water and detergents during the use of a new appliance, without impacting their performance. Considering the energy demand, water consumption and use of chemicals in new appliances, all play an equally important role in their effects on the environment. 
For example, every one of our laundry appliances includes special features and innovations to ensure the upmost care for garments, economical operation and the environment while doing your daily washing loads. The EcoSpeed wash rhythm in our Little Giants washing machines, achieves excellent wash performance with a minimum of water, whilst our tumble dryers allow the use of cheapest method of heating available on site.
You'll also come to know Miele's patented honeycomb drum construction in our washing machines and tumble dryers. The unique design allows clothing items to lift and hover longer in the warm air stream, resulting in more uniform drying in a tumble dryer. While in a washing machine, the honeycomb structure helps your washing load to glide on a thin film of water and to protect garments for longer.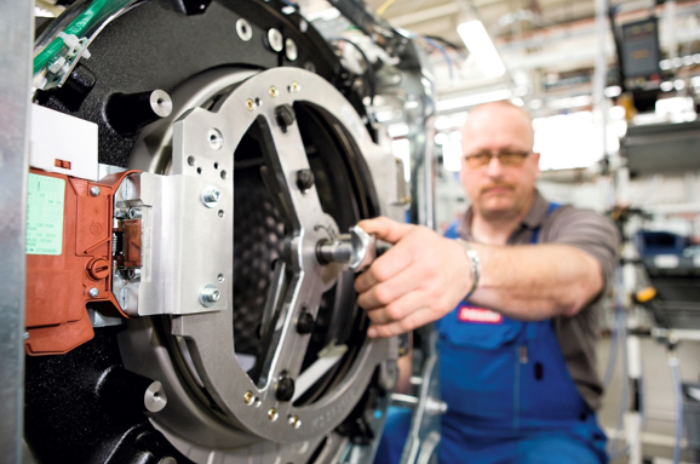 Construction of materials 
Our range of Professional appliances are designed to be repair-friendly and durable, with products tested for a service life of up to 30,000 operating hours. Miele machines are developed by Miele engineers and the carefully selected components are largely produced in our own expert centres in Germany and elsewhere in Europe. This means that we are able to guarantee extreme product durability and 100 % quality in everything we do, which cannot be matched by anyone else in the industry.
During the construction phase, our goal is to minimise the number of different raw materials and avoid the use of composite materials entirely, wherever possible. This ensures that you're always receiving quality products where the majority of components can be easily recycled at the end of the useful product life.

We also ensure every product is designed to keep emissions such as noise, odours and moisture to a minimum during use.
Our vision for the future
Sustainable innovation is entrenched in all of our values and initiatives here at Miele Australia and New Zealand, as well as across the globe.
As we continue to work towards being universally recognised as the most sustainable appliance company in the industry, we remain committed to delivering on our promise of premium appliances that stand the test of time, as well as ensuring we care for our employees and the planet in everything we do.
---
Find out more information about Miele's sustainability efforts
---
14th July 2020