Why Unox has always used multiple fans - we understand physics!
AIR.Maxi™
---
  Conducts. Unites. Transforms.
Unox ovens use multiple high flow reversing fans to deliver uniform results and short cooking or baking times. Four speeds of the fan allow to perform any kind of cooking or baking.
Reduced cooking times thanks to AIR.Maxi™
With up to +80% air flow

And up to -40% cooking time


Auto-reversing fans with rapid air flow, high speed motor of 3000rpm contribute to uniform heat in every point of the tray and throughout the chamber, delivering maximum performance at full load for increased production in reduced time.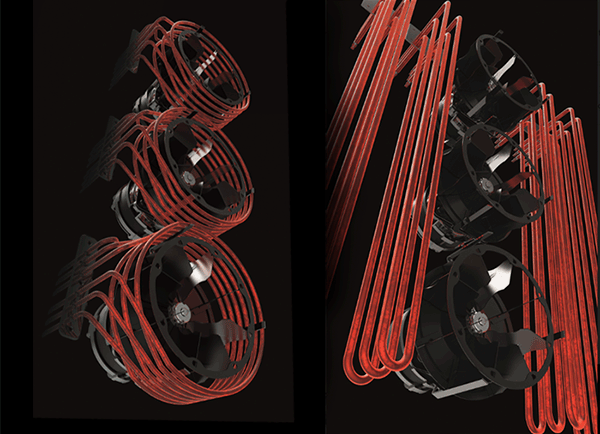 Maximum Cooking Intensity
Perfect cooking or baking, uniformity on each tray, saturated and dense steam or complete extraction of humidity, intense or gentle airflows.
DRY.Maxi™

STEAM.Maxi™

AIR.Maxi™

EFFICENT.Power

PRESSURE.Steam

Unox Intelligent Performance
Achieving identical results for each load requires control, intelligence and expertise: exactly what the MIND.Maps™ PLUS combi ovens are made for.
ADAPTIVE.Cooking™

CLIMALUX™

SMART.Preheating

AUTO.Soft

SENSE.Klean

Challenge us to improve your business.
16th July 2020