Managing your business with Peerless Foods
Your local producer of oils and spreads.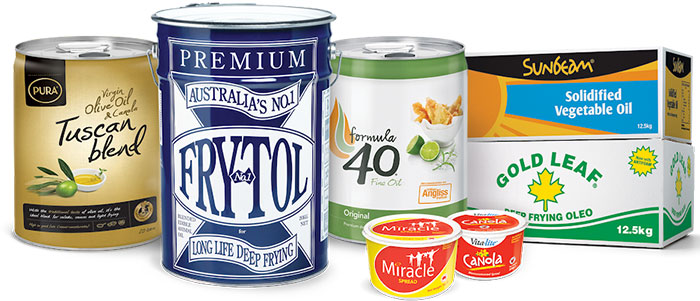 For over 50 years Peerless Foods have manufactured premium oils and spreads, and as a proud 100% Australian owned and operated company we continue to support Aussie workers, families and farmers. We understand now is a critical time for you, as it is for us.
We're local, and offer the flexibility and security that comes with that. Now more than ever you need a trusted partner that can help to restore your business and deliver peace of mind ... one less thing to worry about.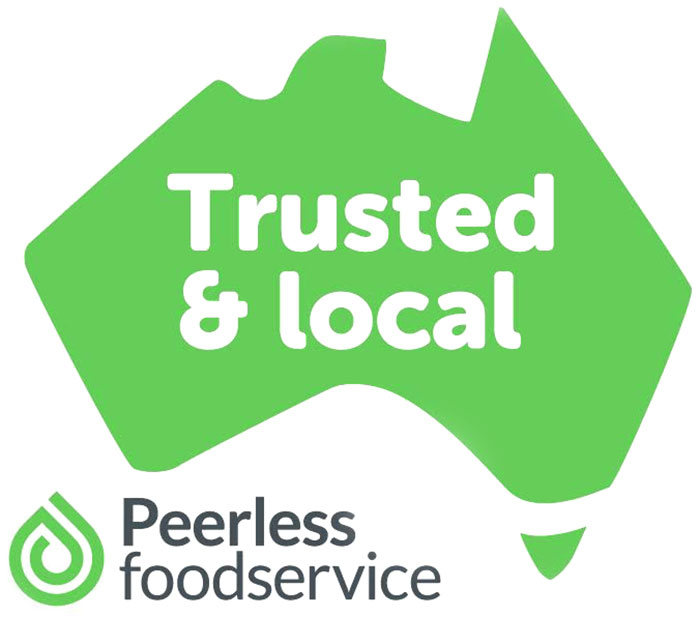 To help find the oil best for your business, review our range:
Frying oils
Your reputation and the success of your establishment are too important to trust to just any cooking oil.
Frying oils are the workhorse of your kitchen and the quality is paramount to the taste of the food you serve your customers. Peerless Foodservice are committed to offering you a range of frying oils that deliver long fry-life, superior drain-off, neutral oil taste, and most importantly crisp tasting food. Why risk your reputation to anything else?
Culinary oils
Our culinary oils are designed to complement today's health conscious consumer.
Cholesterol free, high in unsaturated fats, low in saturated fats, these premium quality oils are the right choice when good health and great results are a culinary requirement. Ideal for superior tasting and visually appealing sauces and mayonnaise and perfect for shallow frying.
Spreads & PCPs
Our catering margarines are the tastier and healthier choice of spreads that your customers will love.
Our spreads have no artificial colours or flavours and come in a range of sizes from
PCPs (Portion Control Packs) suited to healthcare to 1kg tubs ideal for large kitchens.
---
For help choosing which oil or spread is best for your business
ask the experts from Peerless Foodservice on 1800 986 499
or visit: www.peerlessfoodservice.com.au
25th August 2020