Take-away? Too easy!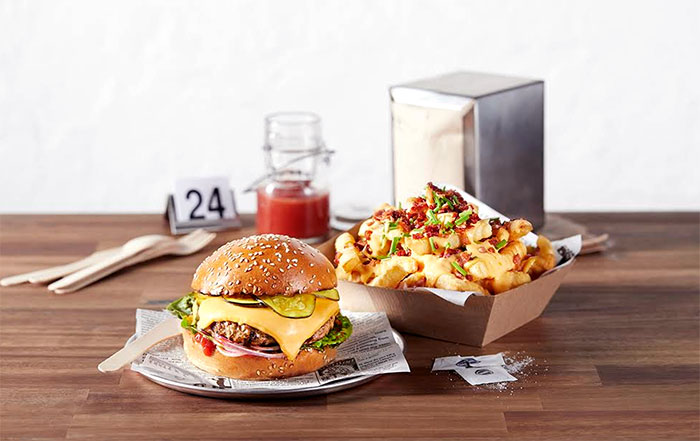 Restrictions are starting to ease and although restaurants can now host dining within, things just aren't the same yet!
Not to fear, it's a perfect time to focus on your take-away menu options. We suggest adding a delicious line up of burgers, and scrumptious sides to warm you from the inside out!

Check out the Dairymont Hi-Melt Burger Slices and Dairymont Cheese Sauce, a few tasty additions to your take away menu on burgers and over loaded fries.
---
Beef Burger with Burger Slices
---
Serves: 10  |  Preparation time: 25 minutes  |   Cooking time: 20 minutes
Ingredients
10 beef patties
10 DAIRYMONT HI-MELT BURGER SLICES
10 brioche burger rolls, split and toasted
100g thickly sliced red onion, for serving
Lettuce, for serving
Sliced gherkins, for serving
Tomato Sauce, for serving
Chips, for serving


Method
COOK the burger patties for 4-5 minutes before turning. Top each with a burger slice and cook for 3-4 minutes or until cooked through and cheese has melted a little.
TOP each split roll with some tomato sauce, lettuce, sliced onion and a beef patty topped with burger slice cheese. Add the sliced gherkin and place the top of each roll onto burger.
Serve immediately with chips.
---
Visit Bega Foodservice for more take-away solutions and recipes
---
11th June 2020