Plan ahead for the foodservice industry's "new normal"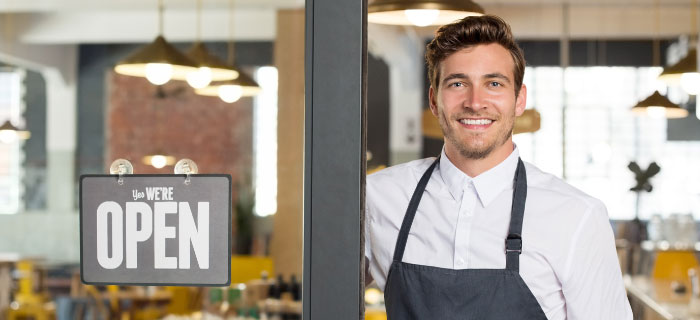 Given the current global crisis, it's only too easy to remain focused on the 'here' and 'now.'
Despite this we must remember that as restrictions start to ease we will need to be ready to respond accordingly. This 'new normal' will soon be upon us, so it's definitely worth reviewing your business processes and anticipated future needs right now.
To guide you through the process of preparing your business for the changes ahead we've compiled some great advice and handy tips to help.

1. Make the most of your slow days
This is perfect opportunity to address some of the less urgent tasks we've all put off until now.
2. Optimise your menu and keep it lean
Give yourself time to recover from the dip in demand and get back to your regular sales volume.
3. Fine-tune your operations
With customers being more cautious and the rules stricter, your sales approach may need updating.
4. Bounce back with confidence
Remember, you don't need to completely change your identity or business model to succeed.
Please remember that you should always consider what is right for you and your business in the circumstances and seek professional advice if unsure.
---
For more helpful information and related articles, visit our
COVID-19 Resource Hub
---
21st May 2020