'Food to Go' menu ideas with Mission pizza bases
Quick and easy lunch and dinner ideas to inspire your "Food To Go" takeaway menu:
PERI PERI CHICKEN PIZZA (serves 4)
---
 INGREDIENTS
½ cup Peri Peri sauce

1 cup shredded cooked chicken

½ cup mozzarella cheese, shredded

¼ cup spinach leaves

1 red onion, sliced

¼ cup roasted red capsicums

Yoghurt (to serve)

Fresh coriander (to serve)
METHOD 
Preheat oven to 180ºC.

Spread pizza base with Peri Peri sauce. Sprinkle some mozzarella evenly over the base and top with spinach leaves, cooked chicken, red onion and red capsicum. Sprinkle over some more mozzarella.

Bake for 15 minutes or until the base is crisp and the cheese has melted.

Serve pizza with some yoghurt drizzled on top and fresh coriander leaves.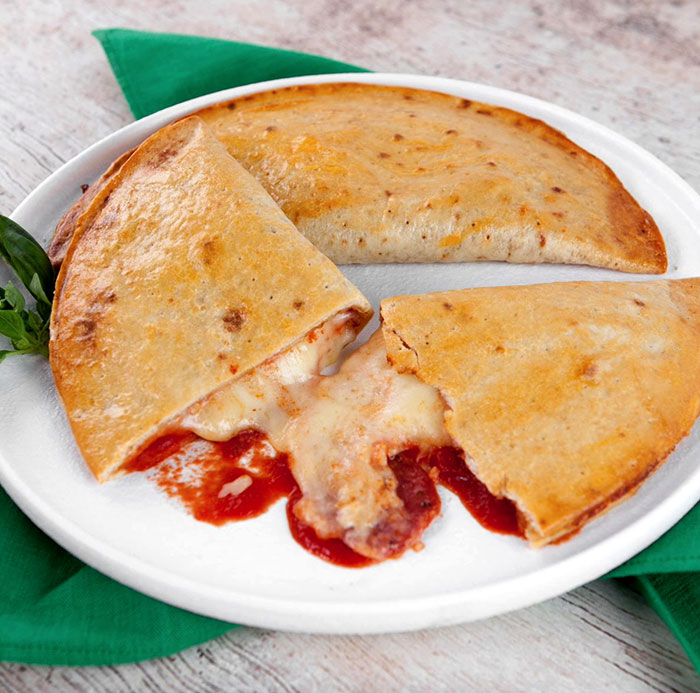 PEPPERONI CALZONE (serves 2)
---
INGREDIENTS
1 cup passata

1 cup mozzarella cheese, grated

200g sliced pepperoni

1 egg, whisked
METHOD
Preheat oven to 180ºC.

Steam pizza base for 30 seconds

Spread passata generously on each pizza base leave a 1cm border. Top one side of each base with half of the pepperoni and half of the cheese. Repeat on the other pizza base.

Lightly brush pizza base edge with egg wash and carefully fold over to seal. Brush the top with more egg wash.

Bake for 10-5 minutes or until calzone is golden brown.

Serve.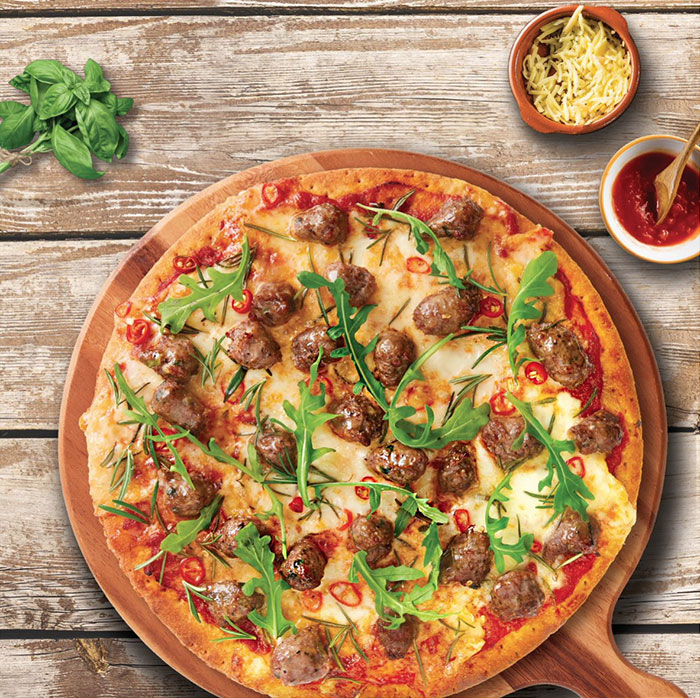 ITALIAN PORK & FENNEL SAUSAGE PIZZA (serves 2)
---
INGREDIENTS
4 tbsp tomato passata

2 Italian pork and fennel sausages

150g Tallegio cheese, sliced

1 fresh rosemary sprig

1 bullseye red chilli, sliced

1 handful rocket leaves

Juice of ½ lemon

1 tbsp extra virgin olive oil

Freshly ground black pepper & 

salt flakes
METHOD
Place MISSION 12" Thin Pizza Base onto a paper lined baking tray and spread with tomato passata. Top with small balls of Italian sausage by squeezing the raw meat gently from the sausage casing. Arrange slices of Tallegio cheese between the sausage balls then finish pizza by sprinkling with fresh rosemary and sliced chilli.
Cook in a preheated oven of 200ºC for 10-12 minutes or until cheese is melted and base is golden. To serve; dress rocket leaves with lemon juice, olive oil and seasoning. Sprinkle rocket over cooked pizza.
---
See more recipes at Mission Foods
---
20th July 2020