Reduce your food costs with Shef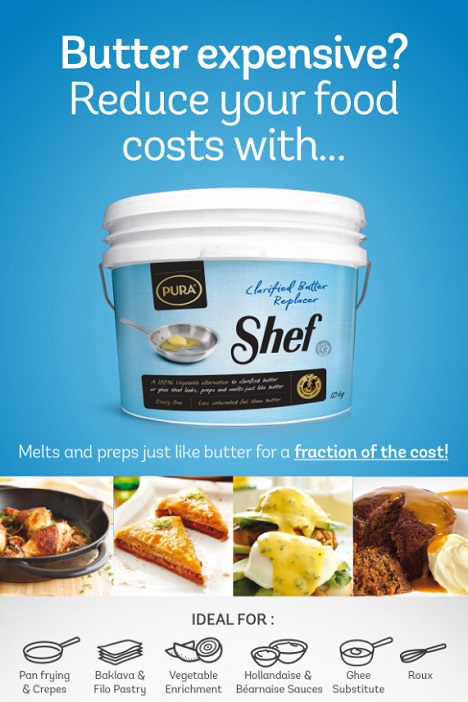 With the rising cost of butter, Shef is an economical option to either extend your butter or replace your butter usage, across many applications in your kitchen.
Shef is a premium quality clarified butter replacer made from 100% vegetable shortening. With natural colours and flavours it delivers a natural butter flavour, with an easy to use soft texture. Store at ambient temperatures in the re-sealable 10kg container.
Ideal for pan or griddle frying and as a ghee substitute, Shef can be used to make crepes, baklava, and filo pastry. It's also ideal for sauces such as béarnaise, hollandaise and roux, and for vegetable enrichment. To cater for your many customers needs Shef is vegan and Halal certified.
If you would like to discuss how using Shef can reduce your rising food costs with one of our experienced Sales Representatives, send us your details on the 'Contact' page via the link below and they will contact you http://www.peerlessfoodservice.com.au/contact
12th May 2020