Hand Sanitiser and Dispenser Equipment
Ensure your business can continue to operate with the highest levels of hygiene and safety with Sanipure Hand Sanitiser and Stoddart Hand Sanitiser Dispenser Solutions.
---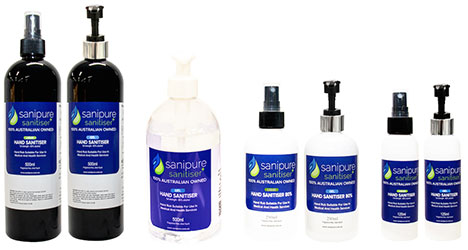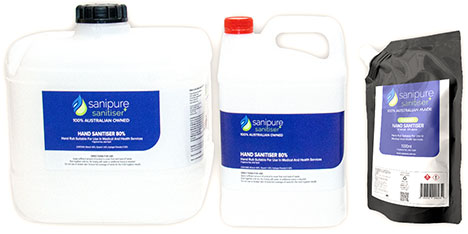 With the rise in need for hand sanitiser product, Stoddart has streamlined the supply of Sanipure 80% Alcohol Liquid Hand Sanitiser.


Kills 99.9% of bacteria

The Liquid Alcohol sanitiser base formulation is in accordance with the recommended hand rub formulation of the World Health Organisation.
---
The Sanipure range is available in
125mL, 250mL and 500mL spray and pump bottles,
1L Pouch Refills, 5L and
15L bulk refills for dispensers.
---
Also manufactured locally in Australia for immediate need, Stoddart can provide stainless steel hand sanitiser dispenser solutions, in standard and high security. These hand sanitiser dispensers can either be wall mounted or mounted to the Stoddart Hand Sanitiser Stand. 


Established for over 60 years, Stoddart is a family business manufacturing all of its products right here in Australia – so you know your buying decisions will support the Australian economy.

---
Contact Stoddart today on 1300 79 1954
or email info@stoddart.com.au to secure your
Sanipure Hand Sanitiser and Stoddart Dispenser order.
---
9th June 2020