Looking at the bigger (financial) picture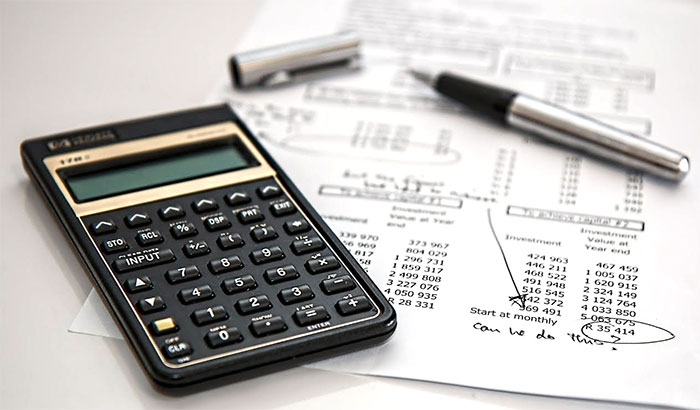 Understanding the financial health of your business can be extremely overwhelming, and perhaps even more so when we're faced with a crisis.
It's difficult to know which way to turn and especially when you're wearing so many hats, for example, sales, HR, payroll, and you're digging deep, rolling your sleeves up and being busy working on the 'shop floor'.
It may be easy to think you're getting the job done and paying the bills – especially if the bills are getting paid – but day to day business choices aren't always indicative of the bigger picture.
If you don't have a background in financial analysis, that's okay – many business owners don't. However, that's not an excuse to let your company run wild and assume everything will be fine; without a thorough understanding of your company's financial well-being, you may be blindsided down the road.
Master the basics
You know that customers pay for the inventory you sell, your landlord charges rent, and you have to pay your employees a salary, but do you really understand your financial position?
Mastering the basics is a big part of running an effective business and that means being able to take a holistic look at what's going on with your company. You may be making your revenue goals, but how does net income look? What proportion of your revenue is going to overheads? Is your gross profit percentage hitting industry averages?
By learning what questions to ask and what metrics are most important for your operations, you'll be much more likely to see issues when they come up rather than simply glazing over when the finance department tries to tell you that operating expenses look unreasonably high in a month.
Keep an eye on cash flow
You may be selling the world's most amazing product, but if you're not making the cash you need to cover obligations each month, there's going to be a problem.
High-level financials can tell you a lot about your company's overall health, but the cash you're generating on a daily basis does too. Without enough income to cover what's due, you won't last long, and paying cash now when you'll need liquid assets later can be the nail in your coffin.
Knowing what money you have and where it's going is essential to daily operations, so it's a good idea to regularly review your existing obligations, what's needed to cover them, what cash you have available, and where you can save if possible.
The ins and outs of operational finance are indispensable knowledge, and without an understanding of where your business stands or a financial professional to help you along the way, the road ahead may not be as long as you'd like.  Bartercard is an alternative payment platform and enables you to increase sales. You get to spend the trade dollars you earn, as well as your interest-free line of credit, to purchase products and services for your business (and lifestyle).  Effectively, you are offsetting some of your cash expenses by using trade dollars instead, thereby saving your cash.
Learn the right habits now in order to ensure your company has the means to keep going indefinitely, during a crisis or not.
---
1300 BARTER
---
21st April 2020