What makes Adande's Undercounter Refrigeration so unique?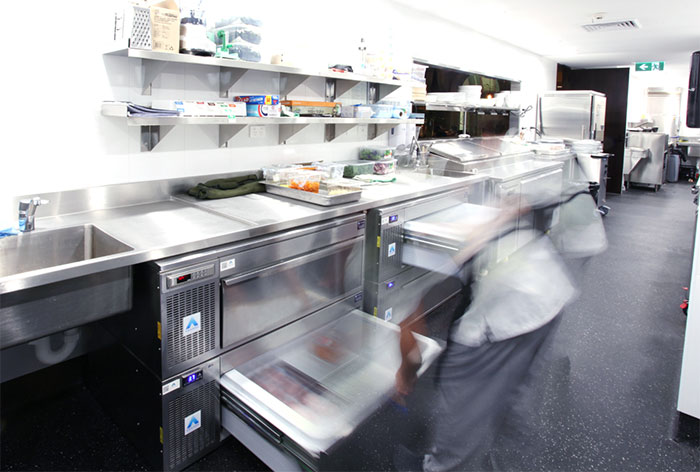 When it comes to refrigeration options for your kitchen, there are plenty in the marketplace to choose from. With undercounter refrigeration, you need a solution that is easy to access constantly and keeps the fresh food inside in the best possible condition. Adande specialises in undercounter refrigerated drawer systems and are the preferred refrigeration solution for chefs around the world.
What makes Adande Refrigeration so unique and in such high demand?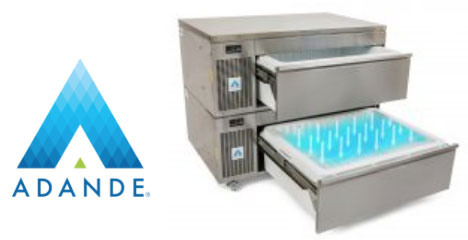 Operation and Energy Efficiency
The Adande drawer temperature is easily customised from the front controller, allowing for temperatures from +15°C to -22°C in 1°C increments. This makes it easy to adjust for different types of food product. The Adande range will continue to run even with an ambient outside temperature of 40°C.
Adande refrigeration is renowned for its energy efficiency. Very little temperature recovery is required with drawers opening and closing, with only two matchbox sized computer fans required to circulate air. This results in significant energy savings!
Food Refrigeration Technology

Adande's patented refrigerated drawer system guarantees stable temperatures, extending product life.

Two low velocity micro fans draw up any warm air that settles on top of the tub when the drawer is opened, refrigerate it and then gently drop it back down into the tub from above.

There are no traditional harsh temperature recovery fans blowing air across the product, drying it out, causing crystallisation.

Additionally, the extremely heavy-duty ball bearing runners are external to the refrigerated space, stopping them from freezing up and ensuring the drawers always open smoothly.
Higher Levels of Food Storage Hygiene
Adande refrigerated drawers have been designed with ease of cleaning and hygiene maintenance in mind. The insulated internal tub is removable for easy cleaning.
Also, all drawers have individual cavities, which remove the chances for cross contamination from food debris or grease falling into the food from the drawer runners above.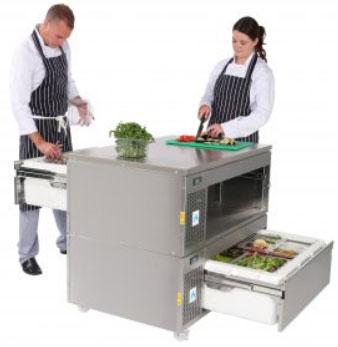 Range and Configurations
All Adande drawers, excepting the VCC compact, can be stacked up to three units high, all operating independently whilst using only one 10Amp plug.
3 different footprints are available adapting to engine placement; compact, side engine or rear engine. These models can be customised using a range of top and base options to suit your space and applications. Blast chiller drawers can be selected and there is even a matchbox pass through model available to suit double sided island kitchen configurations.
Overall High-Quality Product
The quality of the materials and overall construction of Adande drawers is unparalleled. Adande drawers feature a ceiling mounted tub seal, deviating from using traditional door seals. The condenser unit is protected inside the unit cavity, stopping heat, grease, water and dust that is common in a commercial kitchen.
The quality of Adande products is backed with a 2 year Parts and Labour warranty – including the tub seal. Stoddart will also provide, upon warranty registration, an additional 3 year Parts Only warranty!
Adande refrigeration for your kitchen equals a
significant energy saving product;
that extends product shelf life; and
provides a versatile refrigeration solution
---
To find out more, contact Stoddart on 1300 79 1954, email info@stoddart.com.au and see the Adande range on the Stoddart website.
---
9th April 2020