Create your website & E-Shop with OscarPOS
The majority of businesses today will have an online presence whether they actively think about it or not. 
Think about how many times you have gone to a new restaurant or made an online purchase based on Google Reviews.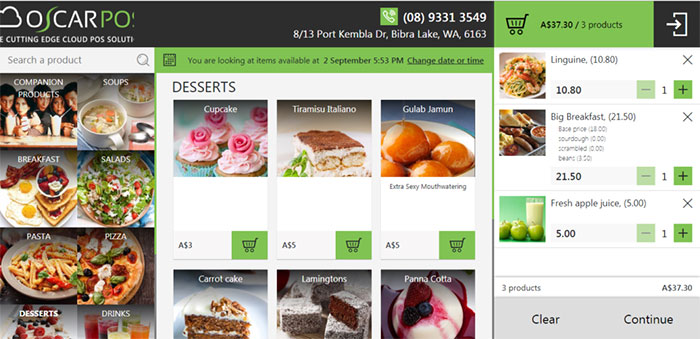 Leveraging the power of your online presence to increase your customer base important?
Creating a Website for you business.
Opening up an online shop or store.
---
---
For just $10 per month you can add a basic e-shop to your SAAS.
Customers can see basic information about your company, browse categories of your goods & services, any current promotions are shown "marked down", images and descriptions can be zoomed, any modifiers / add-ons / up-sells are also presented before being added to their shopping kart.
Using your online back office, you set your opening hours, order types, payment options, delivery zones & charges. You add images and descriptions to your products and get to set logos, header & footer & button colours and fonts. Optionally you get to choose a starting point from 8 predefined templates that you can then modify.
You do it – once – and it is pushed out to all of your business channels. 
The big saving is that you are not paying somebody else to make changes to it.
Every time you update or add a new good or service, it is pushed out not only to your POS APPS, WAITER APPS & MOBILE APP, but also to your new website. Search engines love active sites that change. So just going about your normal business routine helps keep them interested in you. Bonus !
---
There is just no comparison when it comes to value for money in creating and increasing your online presence.
---
Find out more about how you can
set up your website and e-shop with:
11th February 2020