Up your pizza game with a Cream Cheese, Prosciutto and Rocket Pizza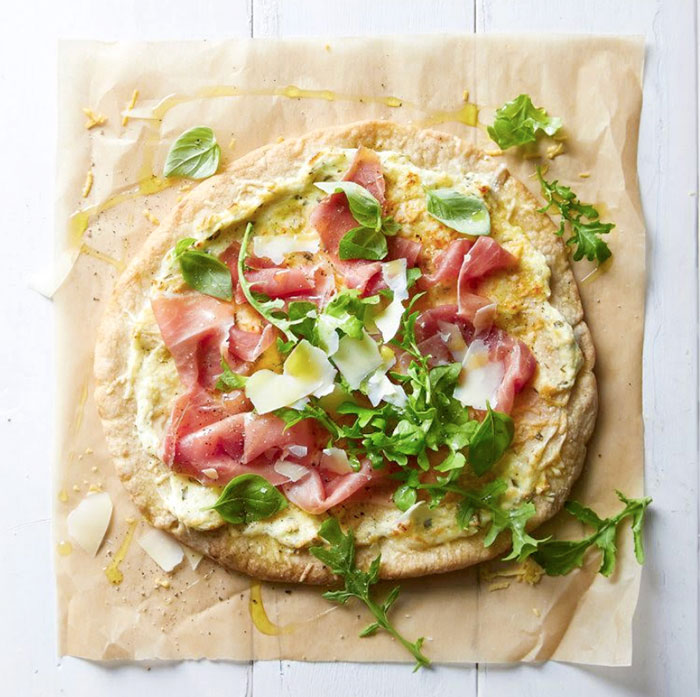 ---
Ingredients
---
1 x large pizza base

¼ cup Dairymont Cream Cheese

¼ cup mixed herbs, chopped (parsley, basil, chives)

Drizzle of olive oil

Pinch of salt

Pinch of pepper

¾ cup Dairymont Shredded Mozzarella

6 slices prosciutto

Handful of rocket, to garnish

¼ cup Dairymont Shaved Parmesan, to garnish


---
Directions
---
Preheat oven to 180°C.

In a small bowl mix cream cheese and herbs.

Spread onto the pizza base, top with shredded mozzarella and bake for 8 minutes until golden.

Remove from oven and top with prosciutto and rocket.

Garnish with shaved parmesan, season with salt and pepper, drizzle with olive oil and serve immediately.
21st January 2020