Barker's Professional Pastes and Rubs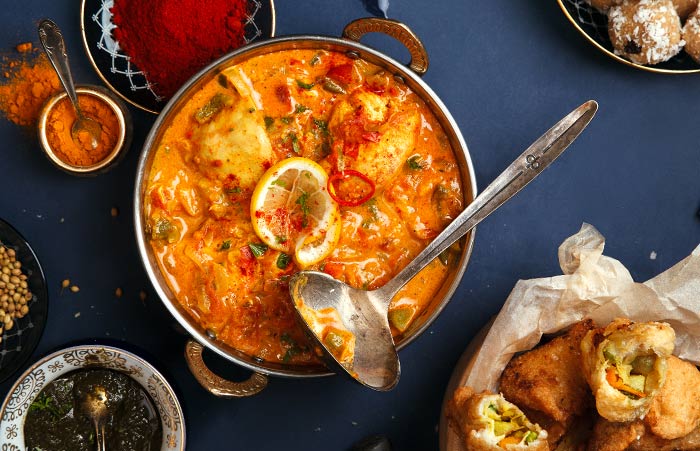 Our mantra is to 'inspire and excite' and we hope that our new flavour range of pastes and wet rubs from around the world will do just that.
Great for rubbing on meats before grilling, use as a flavour base for curries, butters, aiolis or egg dishes.
Be adventurous as they are versatile.
---
Butter Chicken Paste

A lovely authentic Indian paste.

Mix with yoghurt, mix through with chicken and slow cook to deliver a juicy, tender and flavoursome butter chicken curry.

Ideal also mixed through yoghurt before oven baking, grilling or BBQ basting chicken or other white meat including fish.
---
 

Tandoori Paste

Add a touch of Indian inspired flavour with this versatile products.

Mix Tandoori with yogurt to marinate chicken or other meats before grilling, or mix through chunky vegetables before stir-frying for a tasty vegetarian option.

Great to spread over a pizza base, or to mix through dip or mayonnaise for that special flavour profile for salads or sandwiches.

Gluten nil detected

Vegan friendly

 
---
 

Chermoula Paste

Chermoula is the North African answer to pesto. It can be served as a dressing, sauce or dip.

It is traditionally paired with grilled fish and seafood, but wonderful mixed through roast vegetables like potatoes, kumara, pumpkin and takes roast cauliflower to new heights.

It is also ideal with chicken.

Gluten nil detected.

Halal suitable.

Vegan friendly.

 
---
 

Harissa Paste

Add a touch of Middle Eastern warmth and spice your dishes with our fabulous Harissa paste. Stir through cooked couscous, spread on flatbreads and add to roasted vegetables, feta cheese and egg dishes, or use as a very tasty marinade/rub for lamb.

Gluten free

Halal suitable

Vegan friendly

 
---
 

 

Thai Chilli Paste

Add South East Asian inspired flavours to your cooking with this brilliant, versatile Thai chilli paste.

Use it to marinate chicken, duck, pork or prawns, It works really well as a stir fry paste. It even goes with prawn wontons or spring rolls. Just add a bit of soy sauce and use as a dip.

Gluten free

Vegan friendly

 
---
30th June 2020