Putting the art in tartare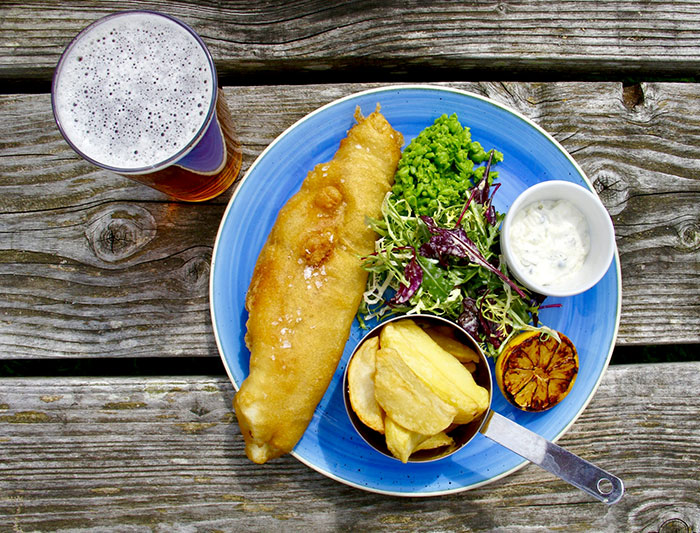 With summertime on the horizon, you better batter up that barramundi and fire up your fryer, because it's fish and chip season.
Australia is renowned for its great seafood, with fish and chips on the beach being a long-time seasonal favourite. But what's a hero without their whimsical sidekick?
For many fans of fish and chips, the perfect complement to this dish is tartare. Traditionally a blended mixture of mayonnaise, gherkins, capers, lemon and parsley, you can see that the sauce has a lot going for it. But if you're looking to switch it up, have a go at these clever twists on one of Australia's favourite flavours.
Give it some heat! 
It can get hot here in summer, but why not make it hotter with a little spice to your sauce.
We recommend mixing in a dash (or a few depending on your tolerance) of our Crushed Red Chilli, to give it an extra spicy kick. If you're feeling extra adventurous, try some Sliced Jalepenos, and Thai Style Chilli Sauce to help bring the heat!
Okay then... Mr. Salty McSalt-Shaker 
Yeah, tartare is already known for its saltiness.
But some of us are all about that, and nothing says seaside like salty fish.
We wouldn't advise making it rain with the shaker, but instead, try adding some pickled cucumber. Riviana does a wide variety of cucumbers, they're kind of our bread and butter (cucumber pun). If cucumbers aren't your thing, simply add extra capers as an excellent salty substitute. 
Get the garlic in there! 
Garlic lovers can't seem to get enough.
And for good reason, garlic is rich with flavour and health benefits.
So, to intensify your tartare, grab some Riviana Minced Garlic and go for it! But maybe consider staying beyond breathing range of any taste testers.
Get a little wild 
We've covered the spicy angle; we've got the savoury covered.
Salty tartare… Check!
Here's where we hit you with some sweetness.
Picture this, fish, tartare and a big ol' ring of pineapple smack bang in the middle! Now before you jump off the boat, hear us out. Many tropical fish dishes will use pineapple and other fruits to counteract the saltiness. So if you're game, spin the summer classic into a fish burger and chips instead. Battered barramundi between a damper bun, topped with a tangy tartare slaw. Grill yourself a Riviana Burger Sliced Pineapple ring, and you've got yourself quite the menu special.
5th November 2019