[Video] Volkswagen Transporter: your trusted workmate
We know what you put in, so we're helping you get the most out of your business with the Transporter Van.
For over 65 years the Transporter Van has been the trusted workmate for businesses everywhere. Packed full of innovations designed to make your work day as seamless as it is safe, the Transporter will help with running your business, while also taking care of you.
Loads of ways to set-up your Transporter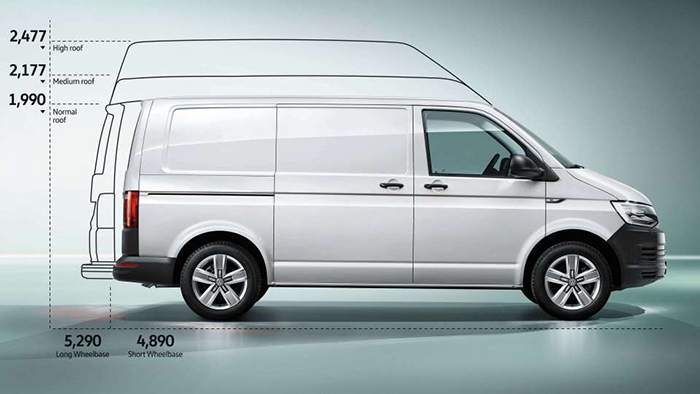 The Transporter Van is highly configurable. Simply choose roof height, door type, window packages and floor covering. Plus, with the optional appearance package as well as suspension upgrades, electrical interface, second battery and more, there are a multitude of ways you can set it up. However you choose to do it you can rely on one constant: it's going to look the part.
Holds more than its share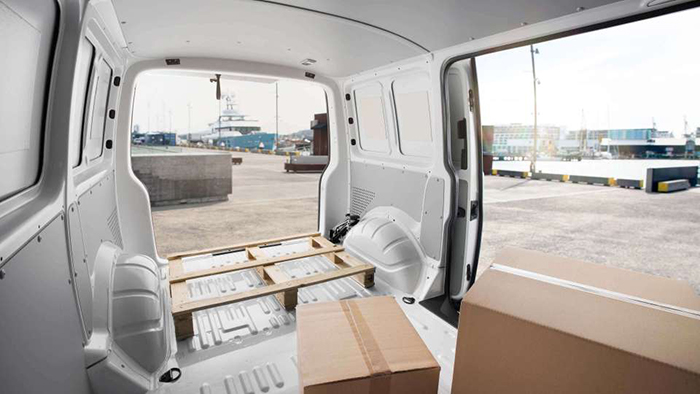 The Transporter boasts a load volume of between 5.8m3 and 9.3m3 depending on roof height and wheelbase. To put that into perspective the short wheelbase model fits 2 euro pallets in the back.
Go where no van has gone before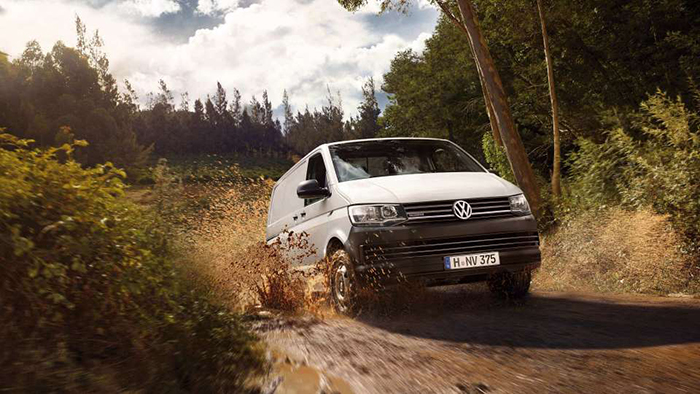 The Transporter is the only van in the market that offers 4Motion technology. The latest generation of the all-wheel-drive coupling ensures excellent traction, optimal handling and steering response and dynamics - all things that may come in handy during the work day.
(Only optionally available with TDI400 engine)
Tons of technology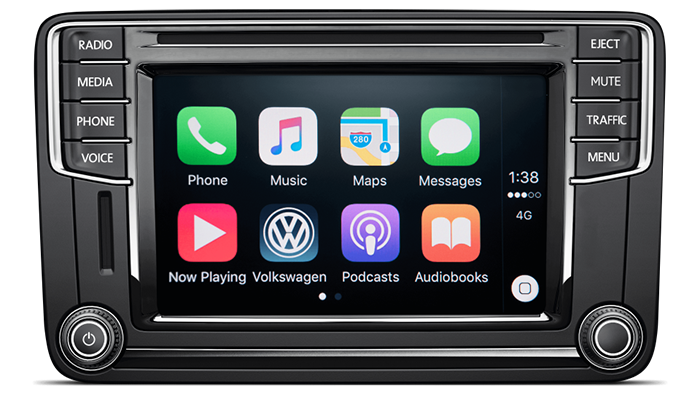 Let's be honest, a Transporter is more than just a run-around vehicle. It's a workhorse, designed to put in long shifts. And the longer time spent on the road each day the more chance of an accident. That's why it's loaded with safety technology and driver aids - to get you home safe every day.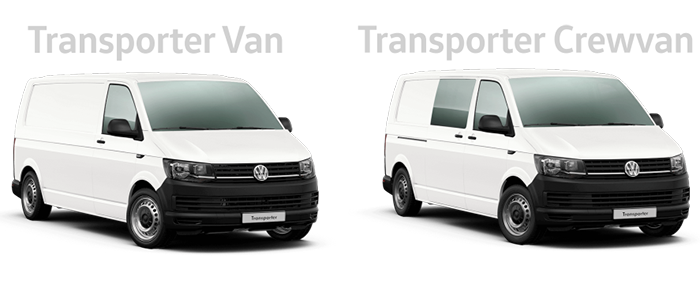 21st November 2019