[Video] Patented Undercounter Refrigeration Drawers by Adande
Adande's patented refrigerated drawers are unique to the marketplace, enabling customers to differentiate their product offerings. They make sure that the cold air is retained when you open a drawer, providing energy savings of up to 40%.
Installed throughout QSRs worldwide as well as Michelin starred restaurants, Adande drawers suit a broad cross section of foodservice applications.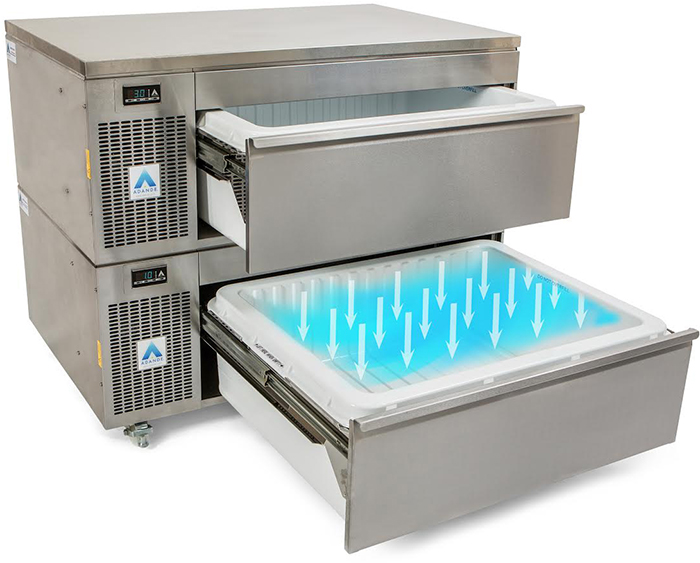 The new Adande Compact drawers provide convenient storage next to griddle and fry stations. Compact units also have many other uses, from refrigerated upright bottle storage to frozen ice and, being small and easy to use, are ideal for outside catering.
With a pass through; or matchbox like; opening ability, the new Adande matchbox drawers provide access to stored ingredients from both sides of an island setup. This supplies an ergonomic solution for commercial kitchens with limited space and also saves valuable time in the kitchen. Each drawer comes with the ability to be set within the range of –22°C to +15°C at 0.1°C increments.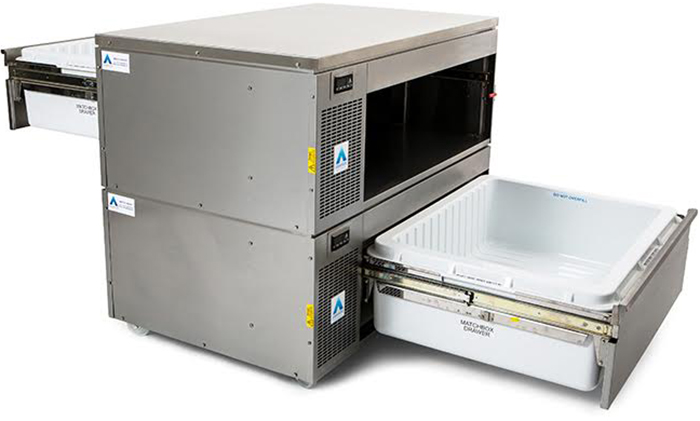 To discover more about this unique product, or to see a demonstration in one of Stoddart's operational demonstration kitchens in each state office, call 1300 79 1954 or email info@stoddart.com.au.
29th October 2019