Increase customer engagement with these 3 cool Bepoz Promotions
Did you know that Bepoz POS has three totally unique promotion types that can increase customer engagement?
Price Promotions, Vouchers and Multi-Buys. All can be set up with finite detail to automatically initiate your campaigns.
Here's a quick overview of the 3 types.
---
Price Promotion
---
Specifically offer a product at a lower price than its standard pricing.
You have the ability to set the price, time, area (eg. Bistro or Bar Only), apply to certain member level only etc.
The perfect tool to set up all your Happy Hours!
---
Vouchers
---
Initiate promotions via vouchers that are redeemable at any POS terminal.
Schedule time, the number of vouchers issued, apply different types of discounts i.e. fixed $ discount, fixed % discount.
The ability to apply the discount to single products, meal deals, a range of products (eg. Craft Beers) are simple to create and activate.
---
Multi-Buys
---
A pre-determined discount applied to a product or a group of products when a certain quantity is purchased.
Discounts ideas could be "Purchase 2 bottles of Wine for $20" or "Receive $5 off 2 Pizzas when Purchased in the Same Transaction".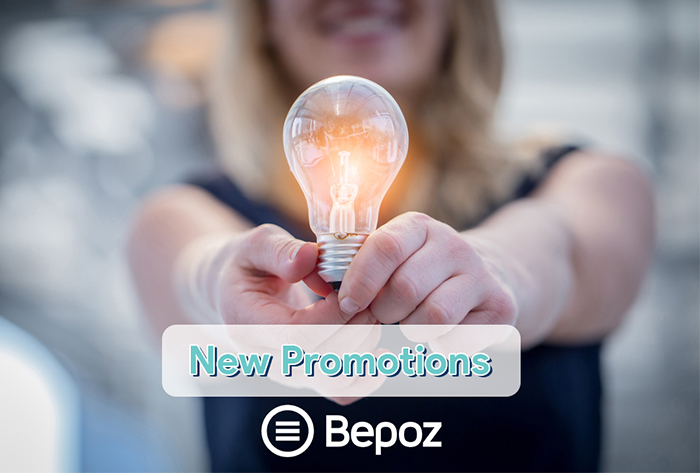 On all promotional options, Bepoz has detailed intuitive reporting at the touch of a button. If you'd like more information on our unique promotional module please call 1300 023 769 or email sales@bepoz.com.au for more information.
22nd October 2019