Use Bartercard trade dollars to benefit your business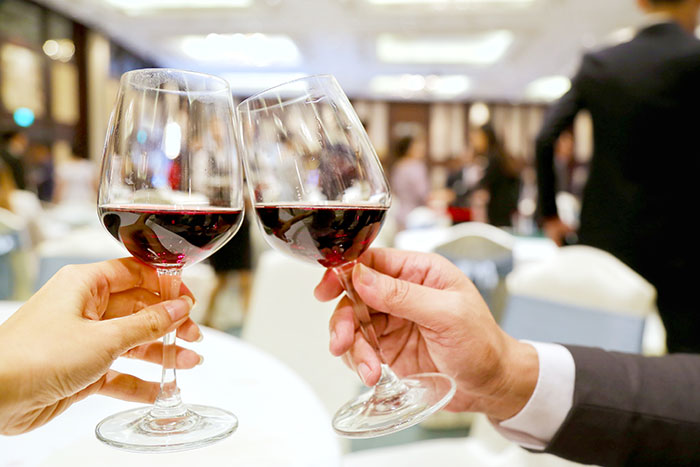 Many Bartercard members are shining examples of how the network's cashless currency of trade dollars can be utilised to benefit their business and lifestyle. Maximising cash flow, retaining customers, and keeping stock moving are all important elements of any business, so using trade dollars to buy and sell goods and services can offer a wealth of advantages for business owners, particularly to those in the hospitality industry.
Here are some ways you can use Bartercard to help grow your business.
1. Treat trade dollars as a supplement to cash-paying business
By operating as a supplement to cash business, Bartercard gives members complete control over which products and services they sell through the network. No member is obligated at any time to accept trade dollar business instead of cash-based business.
When you add Bartercard to your business, you are essentially allowing other members to utilise your goods and services with trade dollars, which can help create new business, customer loyalty, and increase profits.
2. Use trade dollars to move inventory and fill occupancy as business fluctuates
Convert downtime and spare capacity into new revenue by utilising inventory, equipment and employees through the Bartercard network.
Businesses can also sell slow-moving stock without the need to heavily discount their prices or fill empty hotel rooms which haven't sold in the cash economy. Members receive trade dollars as payment, which they can then spend on other goods and services within the Bartercard community, which helps preserve cash.
3. Reward staff with trade dollars
Retaining talented and hard-working staff members can be difficult and many businesses struggle to find ways to reward exceptional staff without increasing wages or salaries. That's why many members use trade dollars as employee bonuses, incentive schemes, or gifts to boost retention. By using trade dollars, a business could gift a staff member a reward such as a dinner out, a night away, or a retail voucher.
4. Take advantage of the referral network
Bartercard has a large referral network that allows members to extend their customer base and geographic reach. This can then translate into increased business profits. New customers generated by trade dollars are in addition to existing cash business, so they don't interfere with current business.
Through referrals and word-of-mouth marketing, Bartercard members have an advantage over their competitors. Furthermore, every trade dollar spent returns to the business through the patronage of other members.
5. Manage cash flow and make use of interest-free credit
Trade dollars work like a credit card or bank account, using electronic currency instead of cash so you can continue to make purchases even when cash flow has slowed. Trade dollars can be transacted via EFTPOS, online over the phone, through the Bartercard mobile app or by transaction vouchers.
Bartercard can expand your business to new customer markets, improve cash flow, reduce business expenses and clear idle and excess stock without having to offer discounts. It's easy to use and acts in the same way a normal bank account or line of credit would.
---
Make trade dollars work for you
Find out more about how Bartercard can help build your business by downloading our free eBook, 8 ways to attract new customers - or contact Bartercard on 1300 BARTER today to become a member!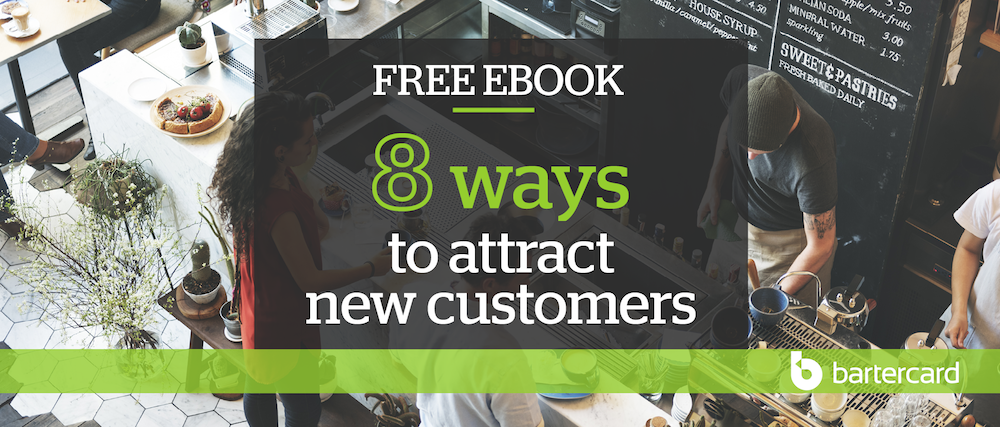 ---
3rd October 2019