The Perfect Appetiser: Tini Tomato Tarts Recipe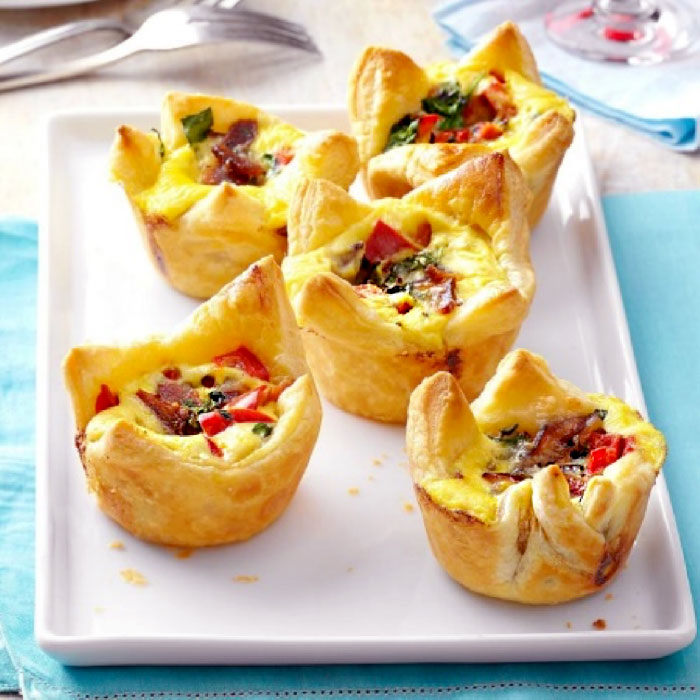 Create these Tini Tomato Tarts with Dairymont Cream Cheese!
Made in Australia from farm fresh cow's milk, Dairymont Cream Cheese is renowned as a rich, soft, mild tasting spreadable white cheese featuring a superior creamy texture and fresh tasting flavour.
---
Serves 18   |   Prep time 10 minutes   |  Cook time 20 minutes
---
Ingredients

2 sheets frozen puff pastry, thawed

3 eggs

125g Dairymont Cream Cheese

1 cup gruyere cheese

¼ cup parsley finely chopped

9 cherry tomatoes, cut in half

Salt and pepper

Thyme leaves to garnish


Method
Preheat oven to 200°C.

Cut each sheet of pastry into nine squares. Place in ungreased mini muffin cups, pressing gently onto the bottoms and up the sides, allowing the corners to point up.

In a small bowl, whisk 2 eggs with the Dairymont Cream Cheese, gruyere cheese and parsley. Season with salt and pepper. Divide the egg mixture between the pastry cases. Add a piece of tomato to each and garnish with thyme leaves.

In a small bowl, whisk remaining egg.  Brush over pastry edges.

Bake for 15-20 minutes or until golden brown.

To serve scatter over extra thyme leaves and sprinkle over pepper and salt.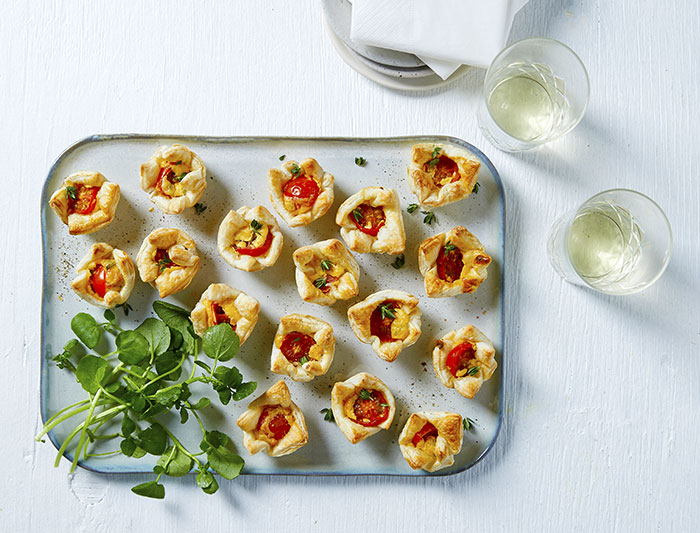 1st October 2019