Black garlic bread with lava salt
Switch up your starters menu with our black garlic bread recipe. With the use of black garlic and black lava salt, it just burst of strong, tasty flavours.
Makes 10
INGREDIENTS
25 Cloves Black Garlic
25 Cloves White Garlic
30g Unsalted Butter
5g Lava Salt
10g Parsley
METHOD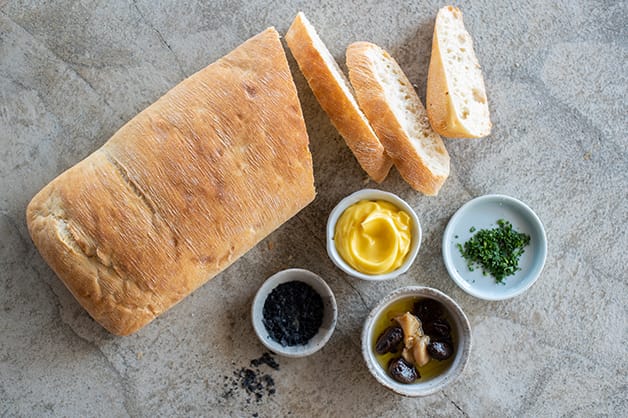 Step 1:
Slice the QBA Ciabatta Loaf. Make sure you keep each slice nice and thick. Lay each slice out on a lined baking tray.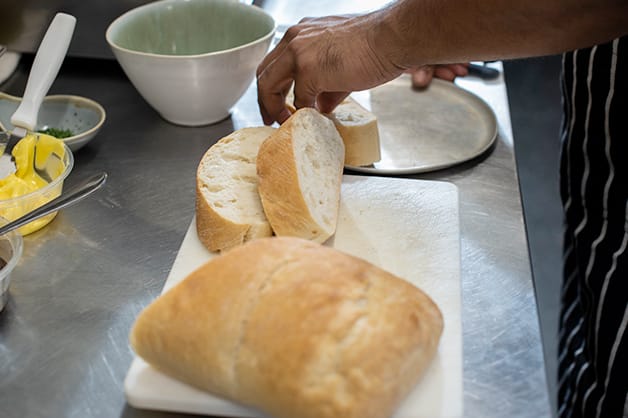 Step 2:
Peel, clean and squash the white and black garlic, place in a container and cover with a generous amount of olive oil. Allow the garlic to soak for a few hours to ensure it soaks up the oil juices. For the black garlic, you can buy them from certain suppliers but if you are wanting to make your own, heat the whole garlic with balsamic vinegar in a rice cooker for three weeks. Then, once it has turned black, it is ready to use.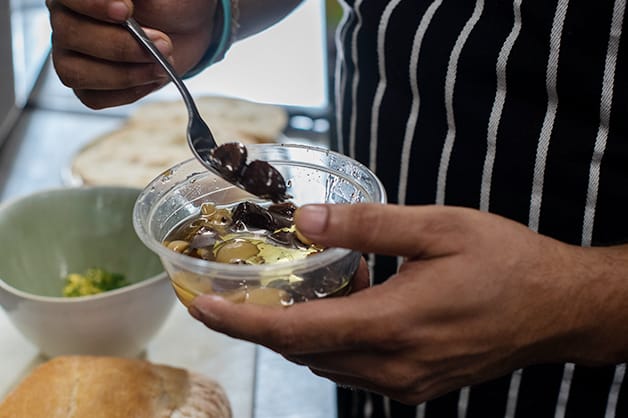 Step 3:
For the garlic butter, ensure your unsalted butter is soft and at room temperature. Stir in the finely chopped parsley, followed by the white and black garlic. Make sure you have five to six cloves per slice of bread. Using a fork, mash the garlic and stir into the butter to create a thick mixture.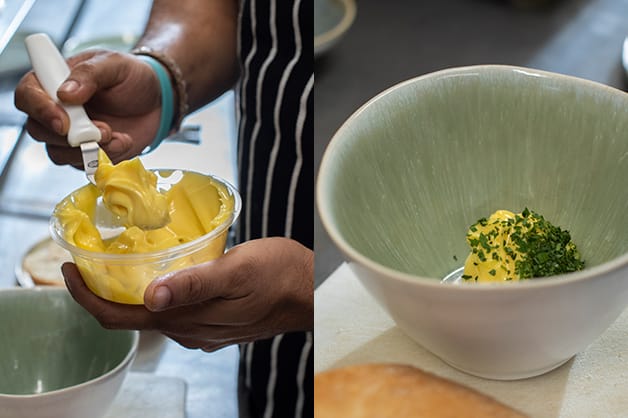 Step 4:
Spread a generous amount on each slice of bread and place them in a preheated oven at 220 degrees Celsius for 12 to 15 minutes.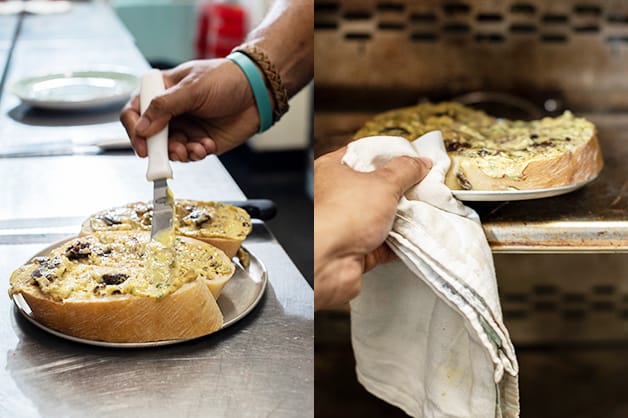 Step 5:
To serve as a side dish, stack the wedges of garlic bread on a plate, then dust a layer of black lava salt over the top, then, it's ready to hit the table.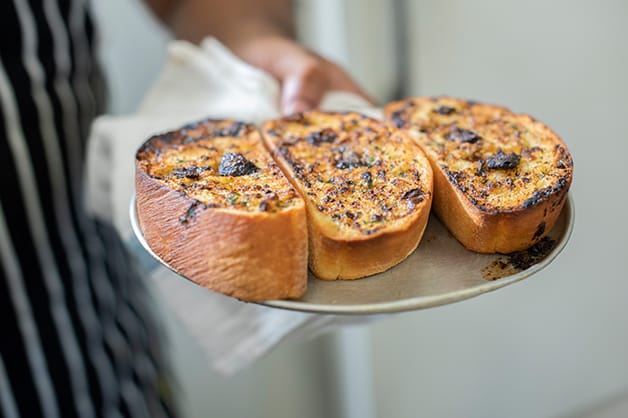 22nd August 2019