Increase your chances to win a trip for two to Las Vegas
How we've grown!
The first Australasian Gaming Expo was held in 1990 and back then it comprised only about 100 exhibitors who managed to fill one hall of the Sydney Convention and Exhibition Centre (SCEC) at Darling Harbour. In its inaugural year it attracted around 1,500 visitors which was considered back then, to be a huge success.
Fast forward to 2019 and AGE has grown to become the world's third largest gaming and hospitality industry trade show.  With 19,000 square metres of floor space and 229 exhibitors, we're excited at just how big it has grown.
Last year the visitor count at the show was 8,638, which is a 600% increase over our inaugural year and this year looks like being another bumper year with our pre-show visitor registrations  running at about the same as last year.
A highlight for this year will be the 30year celebrations starting with several exhibitors who have been with us for the 30 years being acknowledged at a special event.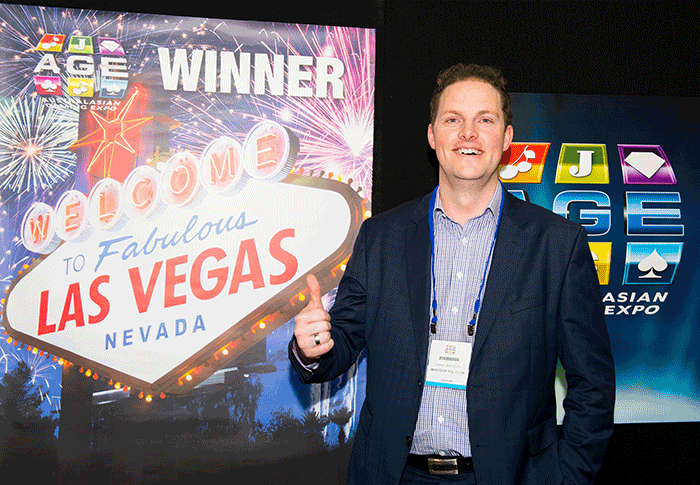 Increase your chances to win a trip for two to Las Vegas.
Australia's Leading Gaming CRM supplier, RedeemX, has partnered with the AGE to deliver a unique experience to AGE visitors. Utilising RedeemX solutions, visitors will be able to earn extra tickets to the daily "Win a Trip to Vegas" promotion at various kiosk locations on the expo floor, as well as engaging via SMS and playing games. The more visitors engage the more chances they have to win a fantastic trip to Vegas.
The Australasian Gaming Expo is on the 13th to the 15th August, 2019. Visitor registration is available at www.austgamingexpo.com or call the Gaming Expo Help line on 02 9211 7430.
6th August 2019