The secret ingredient for the best banana bread french toast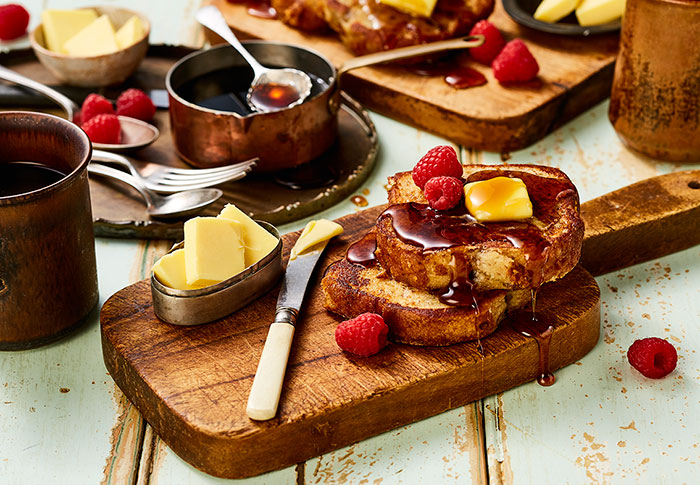 Prep Time: 2 mins  |  Cook Time: 5 mins  |  Total Time: 7 mins  |  Servings: 4
---

Ingredients 
2 large eggs

1 cup milk

pinch salt

1 tablespoon sugar

1 teaspoon vanilla extract

1 teaspoon ground cinnamon

8 slices Banana bread

Maple Syrup


Instructions
Whisk together eggs, milk, salt, sugar, vanilla and cinnamon in a flat bottomed dish.

Dip slices of banana bread into the egg mixture, making sure both sides are well-coated.

Melt butter in a large frying pan, place the dipped banana bread slices in the frying pan and cook until golden on each side..

Serve immediately with maple syrup.
Notes
Cooking time does not include time to prepare banana bread recipe.
---
Saputo Foodservice is able to cater for all your butter needs. From blocks to portions our premium quality range is available in convenient sizes and made from the goodness of fresh Australian milk.
9th July 2019