Excitement builds for 30-year celebrations on 13 August 2019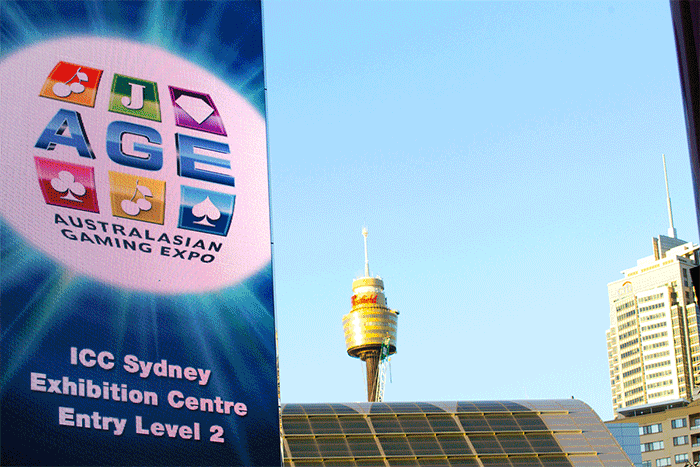 There are less than two months until the biggest hospitality and gaming event in Australia. 
Celebrating its 30th year, the Australasian Gaming Expo (AGE) will showcase many of your favourite suppliers, give you access to new and innovative industry providers, and present to you the latest in thinking. Keeping your venue in sync with your customers' expectations.
You'll get hands-on experience with the latest in cutting-edge gaming design from Australia's leading gaming machine makers. Compare machines on the show floor, and gain insights into Australia's product innovation roadmap from the developers and regulators through the presentations and panel sessions in the seminar rooms.
You'll also see many new names on the show floor including Cellarmasters, RTC Foods, MJ Playgrounds, HOLOGATE, and Power Knot. You'll hear about customer expectations and learn about sustainability and what it means for your bottom line. You may even walk away the winner of a trip for two to G2E in Las Vegas – there's a new draw each day.
Celebrate with your industry peers. The AGE's 30th milestone is a testimonial to the people and businesses that are our community.
Whether it's your first time to the AGE or you are a 30-year veteran, the variety of products and information available will leave you informed, inspired and ready to take your business forward.
Register here to attend.
The Australasian Gaming Expo is on the 13th to the 15th August 2019. Visitor registration is available at www.austgamingexpo.com or call the Gaming Expo Registration line on 02 9211 7430.
Note: The Australasian Gaming Expo is a trade exhibition, for management representatives of Gaming Industry Organisations only including government, regulatory, research and support bodies, clubs, hotels, casinos, resorts and similar Hospitality Industry venues. Trade suppliers are not eligible to attend the event unless exhibiting.
Australasian Gaming Expo, 1st July 2019