Dairymont Mozzarella keeps customers coming back for more!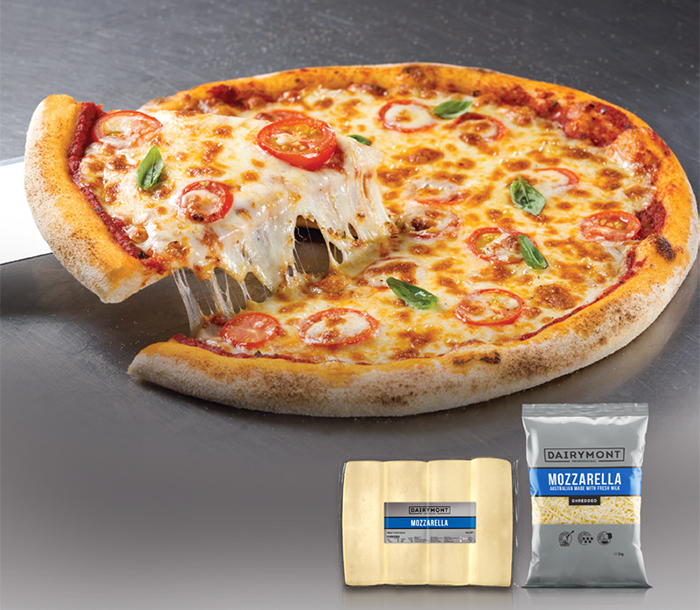 Your customers won't be able to resist coming back for more with Dairymont Mozzarella.
Australian made mozzarella that delivers consistent results in professional kitchens.
Made with a modern pasta filata process for great stretch and melt in the mouth texture when heated.
Available in 2kg shred and 10kg loaf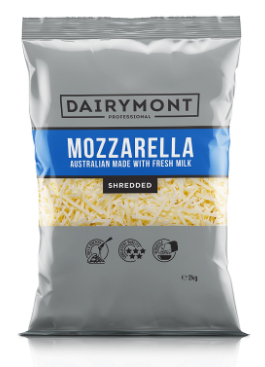 Find out more about Dairymont's shredded Mozzarella
Or contact us for the 10kg Mozzarella block

25th June 2019