Mil Lel Parmesan and Pesto Bread Straws
Mil Lel Parmesan is expertly crafted from the finest ingredients and is the perfect addition to any meal.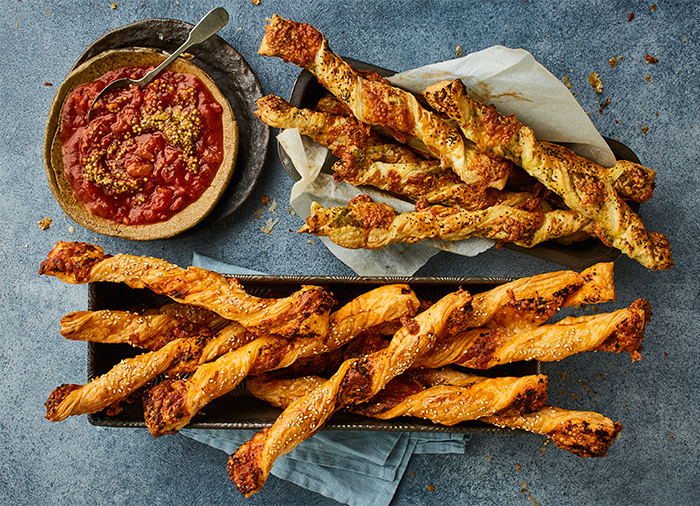 Prep time: 15 mins  |  Cook time: 20 mins   |    Makes: 32 Straws
---
Ingredients

1/3 cup Basil Pesto

1/3 cup Tomato Pesto

1 egg, lightly beaten

2 tbls sesame seeds

2 tbls poppy seeds

4 sheets Puff Pastry

 



To Serve

 

135g tomato chutney

2 tbls seeded mustard
Method
Preheat oven to 200C.

Lay out 2 sheets of the pastry onto a working surface. Spread the basil pesto evenly onto the 2 sheets. Top with half of the Mil Lel Parmesan. Cut each sheet into 8 equal strips. Twist the strips and place onto 2 lined baking trays living space between. Lightly brush each twist with the egg mix and top with a sprinkle of the poppy seeds.

Bake for 15 minutes or until the straws are cooked through and crispy.

Meanwhile, continue the same process using the remaining pastry and the tomato pesto.
Brush the twists with the egg mix and top with the sesame seeds.

Serve with your favourite tomato chutney mixed with the seeded mustard.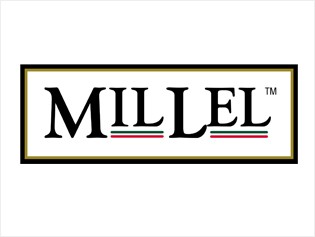 See more products from Mil Lel

13th June 2019