J.L.Lennard, the home of Ventless Frying and Pressure Frying
J.L.Lennard would like to introduce the Fast Chef Elite Carousel by Quality Fry to our family of brands.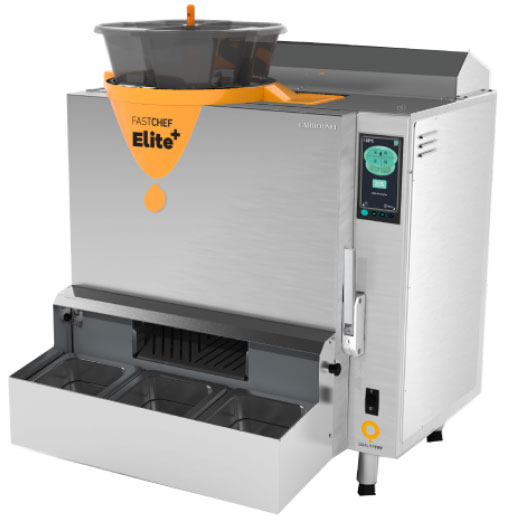 The Fast Chef Elite Carousel by Quality Fry is a ventless, smokeless and automatic fryer. The Fast Chef Elite Carousel features a fully programmable digital control panel, is capable of frying two serves of product at once as well as having four portions in the hopper ready to load automatically. These features will result in reduced labour time and minimise the cooking skills required by the operator.
 
Henny Penny introduced the world's first commercial pressure fryer more than 50 years ago.
Henny Penny Pressure Fryers cook faster at lower temperatures and produce healthier, better tasting fried foods, while reducing oil consumption, labour costs and safety concerns.
Henny Penny Pressure fryers feature a patented spindle and lid lock to safely create a perfect pressure seal, a digital control panel with countdown timers, a rectangular fry pot with 7-year warranty and an advanced oil filtration system to extend the life of the oil as well as reduce manual handling of the oil. They are available in both electric and gas.    
Henny Penny Pressure Fryers are the perfect way to add fried chicken to an existing menu or to create a complete fried chicken restaurant.
---


 
Visit J.L.Lennard at Foodservice Australia 2019 at stand M32
---
13th June 2019