Smashed Caesar Potatoes – A great appetiser!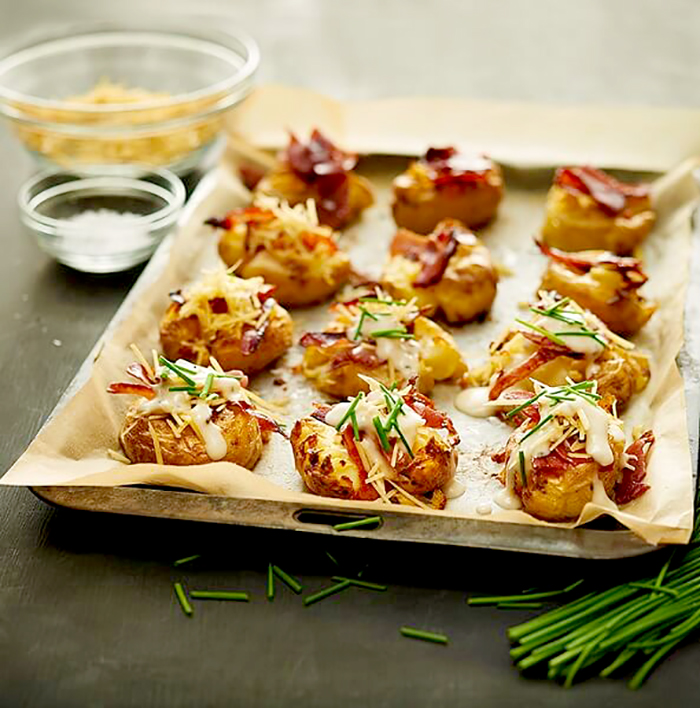 Warm up your guests with the humble spud and our Caesar and Parmesan topping, simply delicious! 
Dairymont Parmesan has a natural white to light cream colour and a strong parmesan flavour. It is perfect for enhancing flavours on pizza, pasta, salads and more.
---
RECIPE: Smashed Caesar Potatoes
---
Place potatoes on a baking tray, spray with oil and season. Bake at 200°C for 20 minutes.

Squash potatoes slightly, place back in the oven for a further 20-30 minutes until tender

Place potatoes on service plates, top with prosciutto. Drizzle with ZoOsh Caesar Dressing, garnish with parmesan and chives to serve.
6th June 2019