Miele's 100-day countdown is on!
Profit from Miele's 100-day Little Giants promotion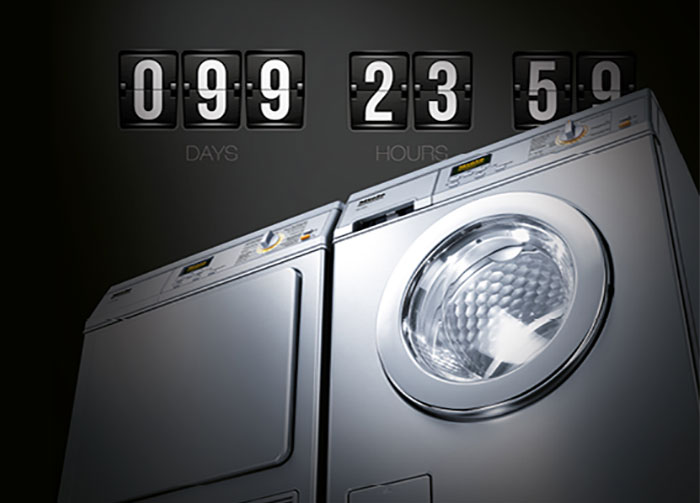 Are you faced with demands on laundry care which simply stretch a domestic machine to the limit? 
Miele's Little Giants have been rising to these challenges with success for many years, producing immaculate results.
---

Benefit now from our promotion and save 10%


---
Short programme durations
Ready for use again in next to no time: Thanks to very short programme cycles, 6.5 kg of laundry washed in only 49 minutes - and dried in only a further 36 minutes.

Extremely robust
Little Giants are veritable workhorses, developed, built and tested to last 30,000 operating hours – able to cope with five times the laundry volume of a typical domestic washing machine.

Incredibly gentle
The gentlest of laundry care thanks to the unique hexagonal pattern in the Miele honeycomb drum. Your laundry glides smoothly on a thin film of water and your textiles are given the gentlest of treatment.

Maximum flexibility
Installed as space-saving washer-dryer stack, Little Giants perform superbly on a footprint of less than 0.5 m². Self-service outlets can also profit from the flexibility offered by optional payment systems. 
6th June 2019