Take a seat for 'Hyper Distraction', 'Customer Experience', and 'Sacred Cows'
That's just a glimpse of the thought-provoking topics and information you'll gain from the 2019 Australasian Gaming Expo Seminar Program.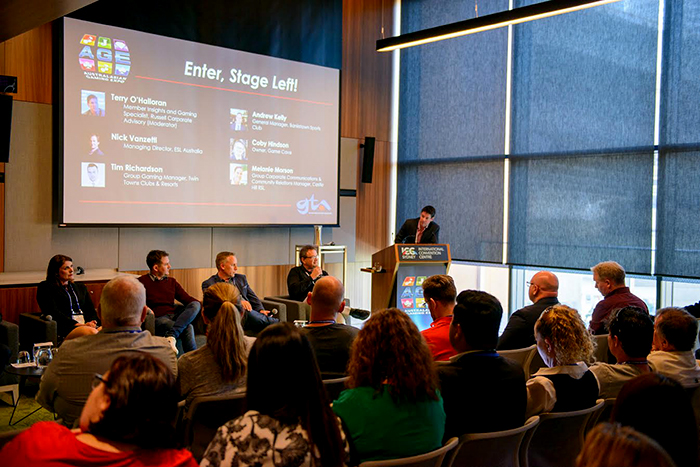 Hear how you can do business bigger, better, smarter and look ahead. 
While the 2019 Australasian Gaming Expo showcases the latest technologies, the educational seminars provide insights to help hotels and clubs do business better. 
With a 24 speakers across 17 sessions, experts within the hospitality industry will discuss a range of topics relating to all levels of the sector, generating a robust conversation on the impact of new technologies, gaming, regulation, customer service, food, and beverage. 
On the back of strong seminar and educational sessions in 2018, this year will see further emphasis on education and professional development. The program will host representatives from government, regulation, technology, gaming, communications, research and more, to offer an informative and holistic view of the industry. 
Sponsored by the Gaming Technologies Association (GTA) and Asia Gaming Brief (AGB), here's a taste of some of the topics covered: 
How the culture of your organisation and employee incentives can be appropriately leveraged to provide an engaging and highly satisfying customer experience for valued customers.

 

A seminar that reviews the effectiveness of hospitality marketing "sacred cows", including badge draws and cheap schooners.

 

How the growth of the $1.7trillion illegal black market betting industry impacts hospitality operations.

 

Clubs industry, what's coming next? This session will explore the key opportunities and challenges facing the clubs industry over the year ahead. 


To see the full list of seminar topics visit the website. The three-day Australasian Gaming Expo, now in its 30th year, will be held 13-15 August and is the 'must attend' event for hotels and clubs looking to innovate, learn and continually improve the customer offering. 
Held in state-of-the-art seminar rooms located within the ICC Sydney complex, attendance at the seminars is complimentary for visitors attending the Australasian Gaming Expo, on a first come-first served basis. Visitors who have completed the on-line registration to attend AGE 2019 will be sent further details about sessions and the event as they become available. 

4th June 2019