Vinegars and where they work best in your kitchen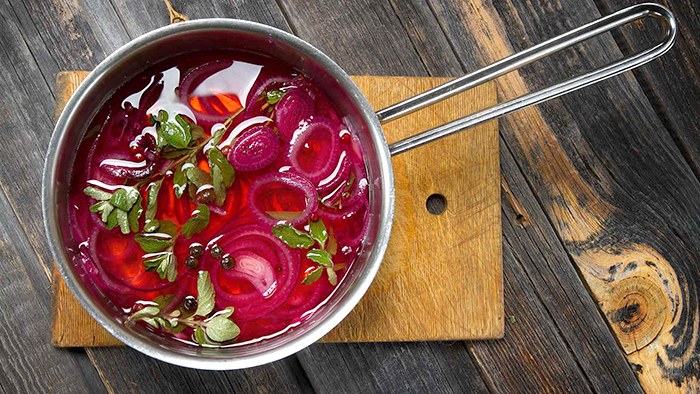 Vinegar is one of the most versatile products in the pantry that has been used as a condiment for over 5,000 years. Coming in eight different varieties, its rich, tangy taste allows it to be used across the menu as a dressing, marinade or pickling solution, making it a favourite for chefs.
To save you time in the kitchen, we've uncovered the vinegars that are currently making waves throughout kitchens across Australia and where they work best on your already established menu.
---
1. White Vinegar
What is it made from:
White vinegar is the most popular vinegar option that is used across the kitchen in a number of ways. White vinegar is made of acetic acid and water, which produces the famous crisp, tangy taste. The acetic acid is formed as the result of the fermentation process of the vodka spirit distilled from grain, according to Bon Appetite.
Best for:
Pickling fruits and vegetables;

Salad dressings;

Condiments;

Poaching eggs.

 
---
2. Balsamic Vinegar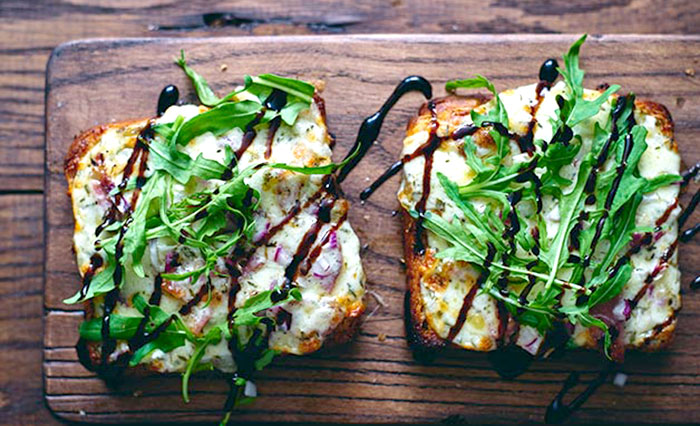 What is it made from:
Unlike other vinegars on the market, balsamic vinegar isn't made from fermented alcohol, instead, it's produced from pressed grape juice that has aged in wooden casks like wine. Balsamic vinegar is an Italian classic that offloads a sweeter flavour and thicker, darker consistency compared to other vinegar solutions.
Best for:
Roasted vegetable seasoning;

Drizzled on goats' cheese;

Astringent foods such as spinach and strawberries;

Glazing meats;

Drizzled on fresh fruits and vegetables;

Combined with olive oil for a salad dressing.


---
3. Red & White Wine Vinegar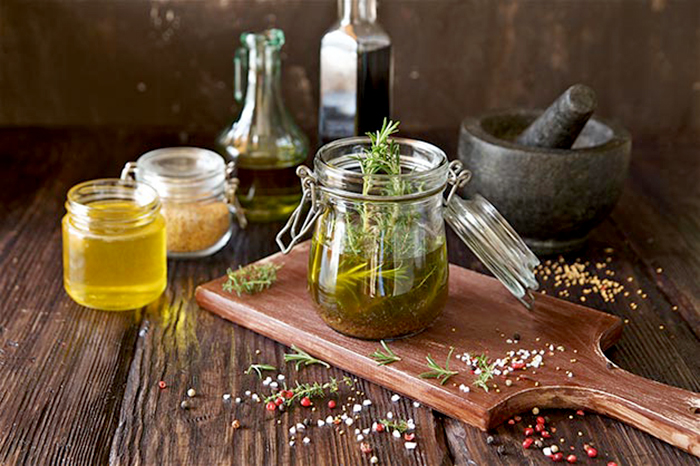 What is it made from:
It's all in the name – wine vinegar is made from the natural grape juices that are produced for wine. The process to formulate wine vinegar involves using small barrels that are partially filled with grape juice. This step allows for the circulation of air and wild yeasts to develop, producing the vinegar content.
Best for:
Red wine and white wine vinegar: salad and salsa dressings, as well as fruit seasoning;

Red wine vinegar: marinade for red meat and pickled onions;

White wine vinegar: marinade for fish, chicken and coleslaw dressing.


---
The Rest of the Vinegars
---
Conclusion:
While vinegar is a popular staple product that can be found in all kitchens across the country, there are many options available. From traditional white vinegar to wine vinegar and rice vinegar, each has its own place on the menu thanks to their unique flavour offerings and applications. That's why pairing the right vinegar with the right foods or products is important because it will either enhance your dish for the better or ruin it completely. 


---
Read the complete article here
16th May 2019