The impact and benefits of being local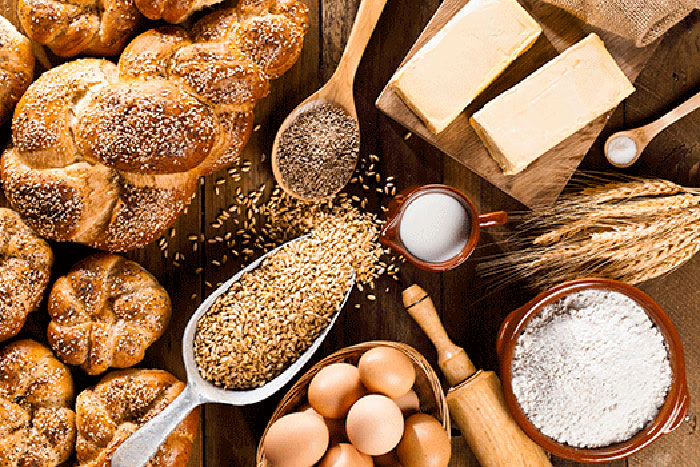 Do you know where your food comes from?
At Bakers Maison, we understand the benefits of sourcing and utilising local products in crafting our selection of quality breads, pastries and sweets, and the positive impact doing so has for our customers.
---
What are the benefits of sourcing local products?
---

Costs: 
While buying locally may cost more up front in some cases, doing so can offer legitimate return on investment through increased revenue.
A Nielsen study found that of the 33% of Millennials (aged 21-34) who believe healthy attributes are important, 29% are "very willing" to pay more for food items they perceive to be healthy & sustainably sourced. The figures are similar across Generation Z (under 20) & Generation X (35 to 49).
Demonstrating a commitment to local sourcing can attract customers who may not have considered your business. Dealing with local suppliers will also shorten your supply chain reduce logistics costs.
Locally sourced food adds interest to menus: 

Adding local flavour to your menu can really appeal to customers and make their dining experience more memorable. It connects customers with their food, your restaurant and begins to tell a story.

According to the National Restaurant Association, 57 percent of adults say that they look for restaurants that serve locally sourced food when dining out, while 45 percent say an important factor is the availability of organic or environmentally friendly food.
Safer food supply: 

Food grown overseas poses a greater risk of being compromised due to the greater distance it travels to get to the consumer.
Local producers are also required to adhere to stringent local food transportation rules and regulations that overseas suppliers aren't. Also, because local food doesn't have to go through all of that travel or need all those preservatives, it's often healthier for consumers, much better for the environment and helps create a smaller carbon footprint for businesses.
At Bakers Maison we take great pride in the fact that all the products we make are made in Australia and we use mainly locally sourced ingredients to craft our range of French style breads, pastries and sweets.
Many of our products are made with over 90% locally sourced and produced ingredients, meaning not only are they of the highest quality, but also that we are supporting Australian businesses and the Australian economy.
---
Find out more about our products, practices and sourcing standards
Call 02 8707 7777 or visit our website
---
9th May 2019