Looking for a premium clarified butter substitute?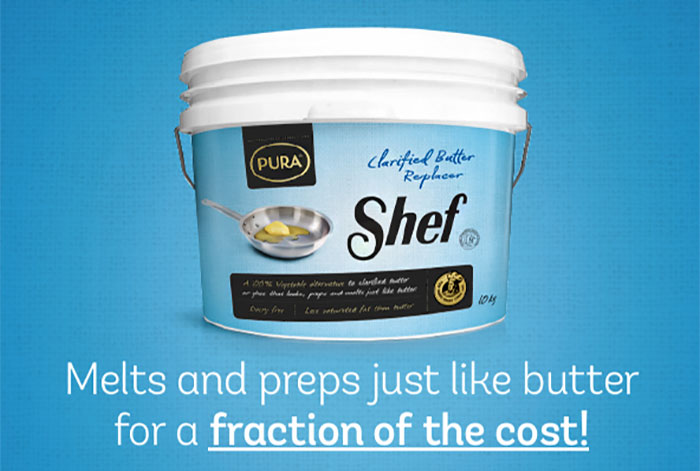 Pura Shef is a premium quality clarified butter replacer made from 100% vegetable shortening. With natural colours and flavours, it delivers a natural butter flavour with an easy to use soft texture.
Pura Shef is a highly versatile alternative to ghee and can be used for sauces, marinades and is ideal for filo pastry, baking, Indian & Greek cooking.
It has also been specially developed and tested for pan and griddle frying, is suitable for vegans and is Halal certified. This product has the convenience of being able to be stored at ambient temperatures in a re-sealable 10kg container.

Ideal for:
Pan Frying & Crepes
Baklava & Filo pastry
Vegetable Enrichment

Hollandaise & Bearnaise Sauces

Ghee Substitute

Roux
Order now to use this Ramadan!
---
For further oil advice or technical support contact
Peerless Foodservice on 1800 986 499
or visit www.peerlessfoodservice.com.au
---
30th April 2019