Does your facility need a helping hand with hand hygiene?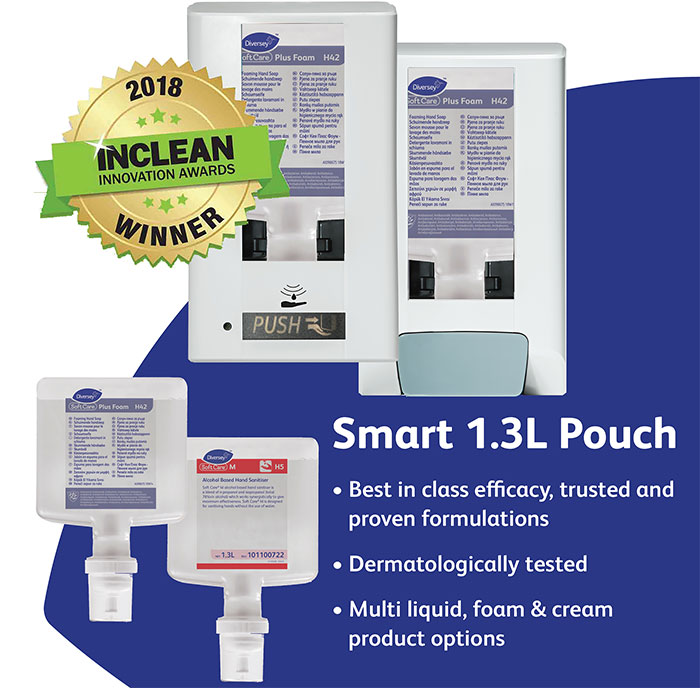 Over the course of the day, hands can become soiled with numerous types of bacteria, which can then be transferred to other people and high-touch surfaces. To prevent the spread of infection, it's important for everyone, and especially employees in the foodservice and hospitality industries to practice proper and regular hand hygiene. Hand hygiene should be performed with soap and water or hand sanitiser if soap and water are unavailable.
In order to make hand hygiene more convenient, Diversey is proud to introduce the award winning IntelliCare® Hand Soap Dispensers. A commercial hand care system which features the industry's first hybrid automatic hand care dispenser with both touchless and manual activation.


A Helping Hand with IntelliCare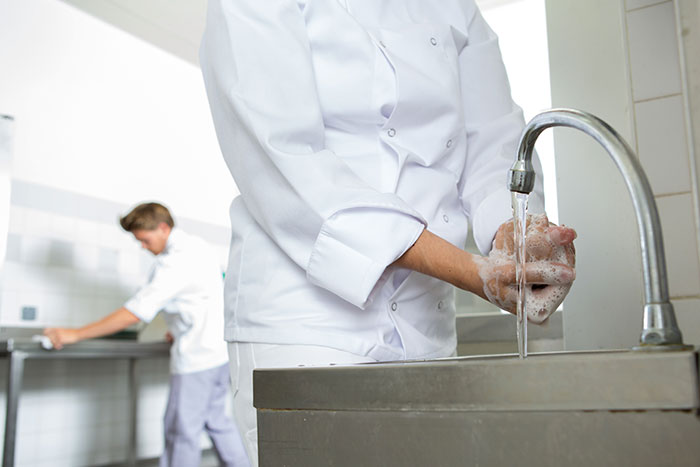 With IntelliCare, employees can easily perform hand hygiene at key moments, thereby protecting themselves, customers and your organisation's reputation. IntelliCare offers numerous benefits, including: 
Flexibility.
The dispensers are available in both a manual and a hybrid version. The hybrid dispenser range uses patented technology which allows a seamless shift from touchless to manual mode, delivering uninterrupted hand hygiene, even when the batteries deplete.
Assurance.
The long-lasting battery functions for up to one and a half years and supports around 90,000 dosing actions between replacements and IntelliCare actually assists staff in ensuring hand care dispensers are always full and functioning by providing low content and battery alerts.
Intelligent Design.
The dispensers incorporate a large window to enable at-a-glance product and content level and product identification. With an ingenious nozzle designed to prevent clogging and dripping to reduce maintenance requirements and wastage.
Compatibility.
IntelliCare can accommodate liquid/gel and foam products, allowing facilities to customise product selection based on environment, site or user needs.
Cost Control.
The IntelliCare system offers dual dosing capability. By selecting low or high dose mode, depending on the setting and application, operators can optimise product usage for the best-possible combination of hygiene compliance and cost control. The high dose mode is ideal for back-of-house applications where users are likely to be experienced and trained in relevant hand hygiene procedures. The low dose mode is generally more suited to front-of-house applications where users are less experienced and believe a larger amount of product helps ensure better hand hygiene. By keeping a lower dose setting in this environment, businesses can work to significantly reduce cost in use.
Sustainability.
Soft Care® pouches collapse from the back to maintain visibility and empty fully to reduce waste. The tamper-proof design prevents contamination and enables easy and quick replacement. All materials are fully-recyclable in the IntelliCare range.
The Future.
IntelliCare will be connected to Diversey's Internet of Clean platform. This connects machines, dispensers, sensors, beacons and other smart devices to enable remote monitoring of key processes.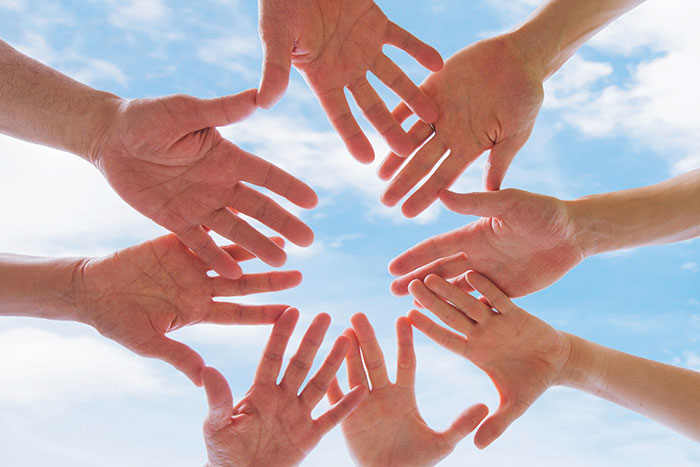 IntelliCare Hybrid Dispenser
Winner of the 2018 ISSA Award for Dispensing
---

To find out more about IntelliCare Dispensers contact our friendly Customer Service Team on 1800 647 779 or email aucustserv@diversey.com
---
23rd May 2019