Less than 18% of exhibitor space left, at Australasian Gaming Expo 2019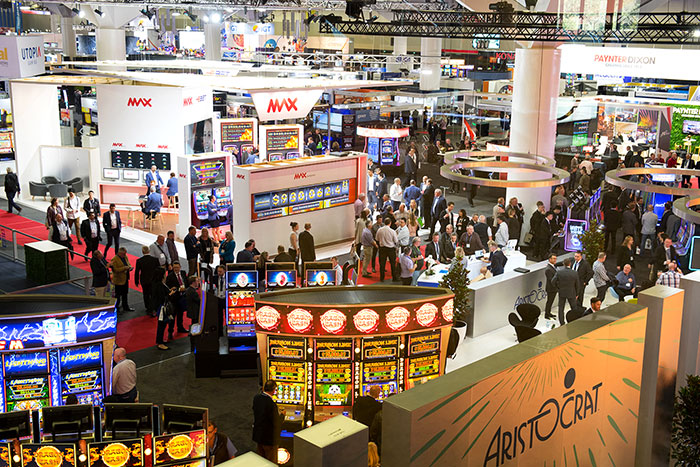 A high level of demand for exhibitor space at the Australasian Gaming Expo 2019 has already seen 82% of the exhibitor space sold, 6 months prior to the Expo which starts on the 13th August.
To avoid disappointment, interested exhibitors will need to be quick, with all the information required available here. The Australasian Gaming Expo occupies a total of 19,000 sq metres of exhibition space making it the largest Gaming Expo in the Southern Hemisphere.
Visitor registrations are open for AGE 2019
Registration is now open for Australasian Gaming Expo with major social media networks simplifying the process with auto-filled fields. Registrants can see who's attending among their social media contacts and identify the most meaningful and relevant Gaming Expo contacts they'll benefit from meeting at the Event.
And of course by registering now, visitors can save time by avoiding having to line up on the day. To complete the registration just click on this link here.
Highlights for AGE 2019
The Australasian Gaming Expo's permanent home is the International Convention Centre (ICC Sydney) which is conveniently located on the western edge of Sydney's CBD. This year the Expo will again occupy over 19,000 sq metres with the show previously being recognised by the independent research organisation Explori: "When compared to over 1,000 other trade shows globally, the Australasian Gaming Expo is in the top 15% for delivering high visitor and exhibitor satisfaction", said Rory Govan , an Associate Director of Research.
The 2018 Expo featured 237 exhibitors, covering a broad spectrum of hospitality suppliers including beverage, food, cash security, furniture, paging and communications, signage and displays, building services, AV, financial services and of course gaming.
Last year's Australasian Gaming Expo set a new attendance record with 8,638 visits. This was a 7% increase over the 2017 Expo, already a record year, which is a record that the organisers are keen to replicate in 2019.
What's new for 2019?
The 2019 Australasian Gaming Expo will be celebrating the 30th anniversary and a testament to the people that make up the gaming and hospitality industry.
This year the Australasian Gaming Expo will be repeating a bigger format of last year's well-attended three day seminar program covering a variety of topics of interest to the hospitality and gaming industry. This is in response to the demand in 2018, with several sessions being standing room only.
The Australasian Gaming Expo is on the 13th to the 15th August, 2019. For further information visit www.austgamingexpo.com
Hospitality suppliers interested in exhibiting can secure a spot by contacting the AGE event team on +61 417 99 00 00 or sales@raynersalesmarketing.com.au
14th February 2019