Electrolux XP Cooking Range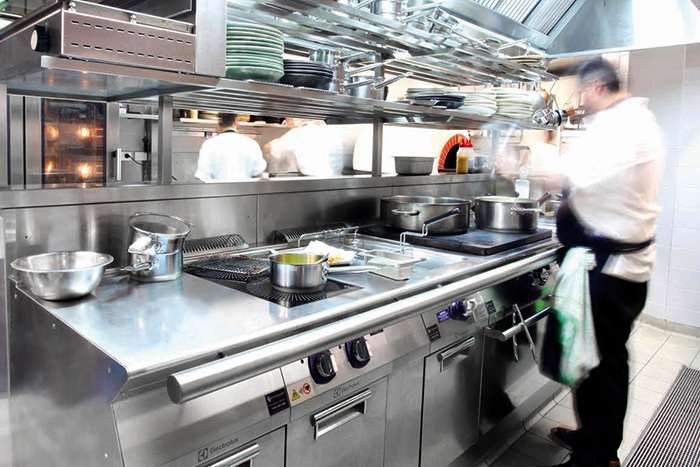 Crafted for capability and reliability, the Electrolux Professional 700XP and 900XP modular high-performance cooking ranges are tailored for a commercial kitchen environment. The breadth of products within the XP range results in a complete and uniform line up, to improve effectiveness and efficiency in the kitchen.
One of the essential products in the range, the Electrolux Professional open burner range with Gas Ovens underneath adapts smoothly into every kitchen environment. The unique 19.8MJ flower burners adapt to the pan size above to ensure energy efficiency, while guaranteeing consistent performance and results.
Coupled with the laser cut side edges of the worktop, the XP range is a sleek, powerful and durable addition to any kitchen.

The XP range incorporates a number of clever innovations to improve cooking efficiency, productivity and quality; such as energy controls well as intuitive heating and cooling options for paired products.
---
View the Electrolux XP Cooking Range on the Stoddart website, or feel free to contact Stoddart on 1300 79 1954 or 
info@stoddart.com.au.
---
17th January 2019